>
Police
>
News Release
POLICE Department
UPDATE: Suspect Arrested, Charged in Fatal Shooting at 4115 Weaver Road
September 19, 2023 - Charges have been filed against a suspect arrested in the fatal shooting of one man and the wounding of another at 4115 Weaver Road about 1:40 p.m. on September 9.

The suspect, Rigo Pena, Jr., 27, is charged with murder and aggravated assault with a deadly weapon in the 178th State District Court. A booking photo of Pena, Jr. is attached to this news release.

The deceased victim has been identified as Tom Louis, 55. The other victim, 57, was transported to an area hospital.

HPD Homicide Division Detectives K. Lovelace and M. Hughey reported:

HPD patrol officers responded to a shooting at the residence at the above address and found one man unresponsive and lying in the front yard. He had been shot multiple times and was pronounced deceased by responding Houston Fire Department paramedics. A second man also suffered multiple gunshot wounds and was transported by paramedics to a hospital.

A preliminary investigation and witness statements indicated the deceased male, later identified as Mr. Louis, and an unknown suspect got into a verbal argument. When the suspect attempted to pull a gun from his waistband, both victims struggled with the suspect. At that time, the gun discharged several times and both victims were struck.

The suspect, described only as a Hispanic male known as "Junior," fled the scene in a maroon, four-door pickup truck of unknown make or model.

Further investigation identified Pena, Jr. as the suspect in this case and warrants for murder and aggravated assault with a deadly weapon were issued for his arrest. On Monday (September 18), Pena, Jr. turned himself in to officers with the HPD Northeast Crime Suppression Team without incident and he was booked into the Harris County Jail.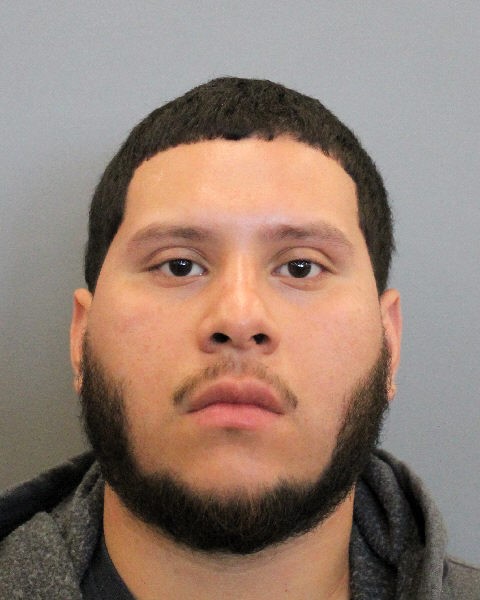 Rigo Pena, Jr.



Update: VHS/JFC 9-19-23
VHS/JKS 9-11-23
Inc. #129391123
For additional information, please contact the HPD Office of Community Affairs at 713-308-3200.