>
Police
>
News Release
POLICE Department
UPDATE: Suspect Arrested in Fatal Shooting at 9612 Beechnut Street
September 22, 2023 - A suspect wanted and charged in the fatal shooting of a man at 9612 Beechnut Street about 3:45 p.m. on September 11 in is custody.

The suspect, Luis Roberto Molina Cruz, 42, is charged with murder in the 351st State District Court. A booking photo of Molina Cruz is attached to this news release.

The victim has been identified as Paul Farias, 42.

HPD Homicide Division Sergeant W. Dunn and Detective J. Gardner reported:

HPD patrol officers responded to a shooting call outside a restaurant at the above address and found Mr. Farias unresponsive on the front patio. He had suffered a gunshot wound. Houston Fire Department paramedics responded to the scene and pronounced Farias deceased.

Further investigation and evidence from the scene determined Farias was sitting on the patio with two adult females when a male suspect approached. The two males got into an argument that escalated when the suspect, identified as Molina Cruz, shot Farias and then walked to his vehicle.

Molina Cruz fled the scene in a gray Honda Civic. Surveillance photos of Molina Cruz with his vehicle were released to the public on September 12. Molina Cruz was subsequently charged for his role in the incident.

On Thursday (September 21), Molina Cruz turned himself in to officers without incident and was booked into the Harris County Jail.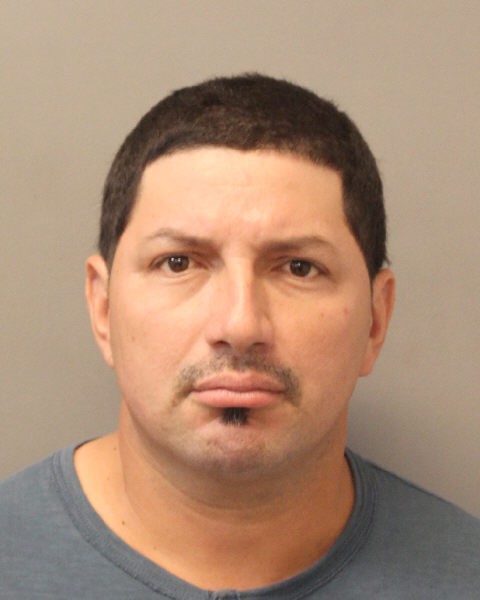 Luis Roberto Molina Cruz



Update: VHS/JFC 9-22-23
VHS/JFC 9-12-23
Inc. #130456223


For additional information, please contact the HPD Office of Community Affairs at 713-308-3200.