>
Mayor's Office of Gang Prevention and Intervention
> Graffiti
Mayor's Office of Gang Prevention and Intervention
Graffiti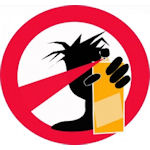 Gang Graffiti v Tagger Graffiti
Gang graffiti is used to promote a specific gang, mark its territory, or threaten violence. It is also a means of non-verbal communication between gangs to communicate messages and show disrespect to their rivals. Gang members will cross out, reverse, crack, or turn symbols upside down to show disrespect to their rivals.
Another type of graffiti is referred to as "tagger" graffiti. "Tagger" is a term used to identify a person who vandalizes property with graffiti that is not gang related.  Where gang graffiti promotes the gang, tagger graffiti promotes the individual. Taggers sometimes group together to form tagging crews but are not considered gangs.
Graffiti might appear insignificant, but it is usually the first sign of a gang's presence in a neighborhood, and depending on the markings, may indicate future violence or criminal activity. Whether it is gang or tagger related, graffiti should be abated as soon as possible.
To report graffiti vandalism call the City of Houston's 311 Helpline.
To report graffiti vandalism in progress, contact the Houston Police Department at 713.884.3131.
For more information on identifying graffiti, tips on how to prevent vandalism, or to request a presentation regarding graffiti visit www.houstontx.gov/graffiti or contact MOGPI at 832.393.0931.
Gang Graffiti
Characteristics:

Tagger Graffiti
Characteristics:

Little artistic effort
Uses gang signs and symbols
Legible but un-styled
One solid color
Found in easy to reach places (walls, fences, dumpsters)
Crossed or X'ed out
Gang member names are small
Gang name is prominent

Obvious artistic effort and design
Graphic
Difficult to read, balloon or bubble shaped
Multi-colored
Found in hard to reach places (billboards, freeway signs, bridges, building tops)
Tags are on top of other
Tagger name is prominent 
Below left is an example of GANG Graffiti and below right is an example of TAGGER Graffiti