>
Police
>
News Release
POLICE Department
HPD Investigation Shuts Down Auto Theft Suspects
August 4, 2016
- Charges have been filed against two suspects arrested and believed responsible for the theft and illegal export of more than 100 vehicles, specifically trucks and sport utility vehicles (SUVs) in the Houston area.
One suspect, Michael Armando Arce (w/m, 24), is charged with felon in possession of a weapon, possession with intent to deliver a controlled substance and unauthorized use of a motor vehicle in the 179th State District Court.  A second suspect, Jesse Irvin Zelaya (H/m, 22), is charged with unauthorized use of a motor vehicle in the 184th State District Court.  
Photos of both suspects are attached to this news release.  
On May 25, the Houston Police Department Auto Theft Division initiated an investigation into the theft of a Jeep Wrangler near downtown Houston.   At that time, Auto Theft investigators exhausted all workable leads.  On July 25, investigators obtained information from the United States Department of Homeland Security and Customs and Immigration Enforcement regarding vehicles being stolen utilizing a laptop computer.  Investigators identified Arce and Zelaya as suspects in the thefts.  Zelaya and Arce are believed to have stolen Jeep Wranglers, Cherokees and Dodge pickup trucks and then transported them across the U.S. Mexico border, usually in the overnight hours before vehicle owners were aware they had been stolen.  
On July 30, officers from the HPD Central Patrol Division Tactical Unit, North Patrol Division Tactical Unit, Gang Division, and the Auto Theft Division conducted an operation that resulted in the arrests of Arce and Zelaya.  Officers also recovered electronic devices, keys and other tools believed to have been utilized in the thefts.  Narcotics, firearms and body armor were also recovered. 
The investigation is continuing with more arrests and charges possible.  
Surveillance video of the Jeep Wrangler theft can be viewed at 
https://drive.google.com/file/d/0B8phYURkCYPgbFVIMzFWWnZSU2c/view?usp=sharing and 
https://drive.google.com/file/d/0B8phYURkCYPgcjFTczRjc3lEbm8/view?usp=sharing
Anyone with additional information in these cases is urged to contact the HPD Auto Theft Division at 713-308-3500 or Crime Stoppers at 713-222-TIPS.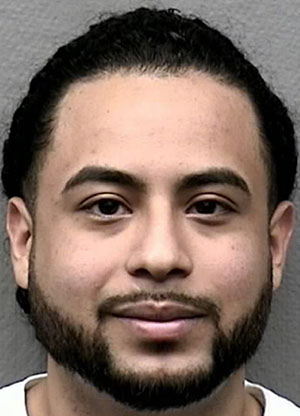 suspect Michael Armando Arce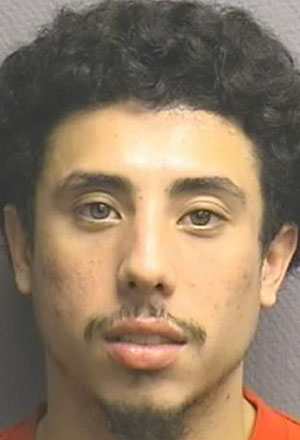 suspect Jesse Irvin Zelaya
Inc. #VHS/RMM/KJS 8-4-16
For additional information, please contact the HPD Public Affairs Division at 713-308-3200.