>
Police
>
News Release
POLICE Department
Suspect Arrested, Charged in March Fatal Shooting of Man Found at 12200 Gulf Freeway
May 20, 2016
- Charges have been filed against a suspect arrested in the fatal shooting of a man found at 12200 Gulf Freeway (South Interstate Highway 45) about 11 p.m. on March 28.
The suspect, Kevin Peoples (b/m, 29), is charged with murder in the 185th State District Court. He is accused in the killing of Alex Benson, 48, of Houston, who was pronounced dead at an area hospital.
A photo of suspect Peoples (provided by the Harris County Sheriff's Office) is attached to this news release.
HPD Homicide Division Senior Police Officer L. Bailey and Officer J. Young reported:
Mr. Benson was found by HPD patrol officers on the Almeda Genoa service road U-turn lane with a gunshot wound. He was then transported by HFD paramedics to the hospital. Benson's tractor-trailer truck was also found on the freeway with a gunshot through the windshield. A preliminary investigation determined Benson was initially shot at a nearby motel and two
possible suspects, described only as a black male and a white female, were seen fleeing in a blue Dodge sedan.
Further investigation identified Kevin Peoples as the suspect in this case. On Thursday (May 19), he was arrested and charged for his role in Benson's death. Peoples' female companion was questioned and released with no charges filed.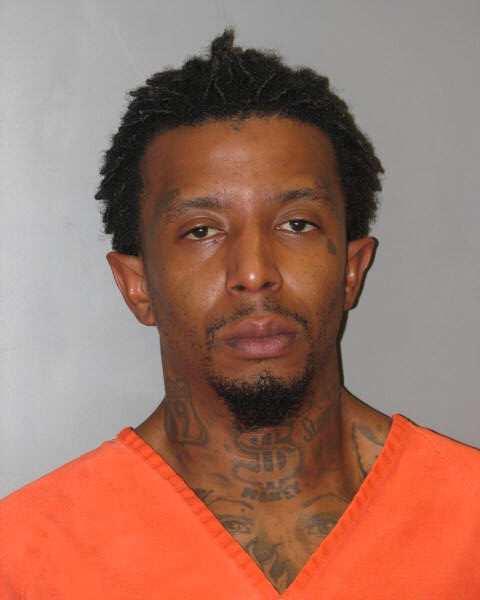 Kevin Peoples (HCSO)
VHS/JFC 5-20-16
Inc. #054251416
For additional information, please contact the HPD Public Affairs Division at 713-308-3200.