>
Police
>
News Release
POLICE Department
Suspect Arrested, Charged in Fatal Crash at 6900 North Shepherd Drive
October 26, 2020 - Houston police have arrested a suspect charged in a fatal crash that occurred at 6900 North Shepherd Drive about 6:30 p.m. on Saturday (October 24).

Rickey Caballero, Jr. (H/m, 31) is charged with intoxication manslaughter in the 248th State District Court. A booking photo of Caballero is attached to this news release.

The identity of the deceased female victim, 50, is pending verification by the Harris County Institute of Forensic Sciences.

HPD Vehicular Crimes Division Sergeant G. Clark and Officer D. Jones reported:

Caballero was driving a black GMC Yukon southbound at the above address at a high rate of speed.  Caballero failed to control his speed and struck the rear of a white Chevrolet Malibu.  The driver of the Malibu (victim) and a male passenger, 54, were transported to Houston Northwest Hospital where the victim was pronounce deceased.  Caballero showed signs of intoxication and was arrested and charged for his role in the crash.

The investigation is continuing.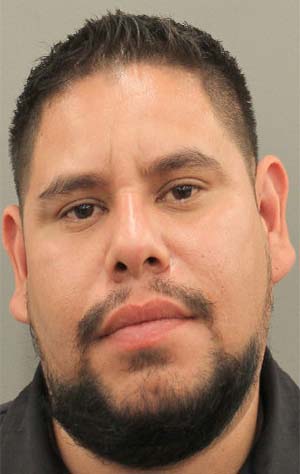 Rickey Caballero, Jr.

JKS/KJS 10-26-20
Inc. #141444420-M

For additional information, please contact the HPD Public Affairs Division at 713-308-3200.