>
Veterans Affairs Office
> About the COHOVA Director
Veterans Affairs Office
About the COHOVA Director
Dr. Steven Lee Hall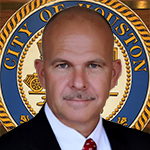 A twenty-five-year US Air Force Veteran, Dr. Steven Hall has served in joint-international commands throughout the globe and has extensive experience working within diverse cultures.
In addition to having a comprehensive working knowledge of regulatory governance and compliance at both Federal/State levels, as well as the Department of Defense and Veterans Affairs, Dr. Hall also has wide-ranging background experience in postsecondary education and workforce development and has served as senior administrator in Arizona, California and Texas college/university systems.
He received both his B.S. Business, Applied Management and Masters Public Administration (MPA) in Government & Policy degrees from Grand Canyon University – Ken Blanchard College of Business and received his Ph. D. in Higher Educational Leadership from Trident University International.
Over the previous 12 years, Dr. Hall has had the pleasure of serving in the following capacities:
Senior Advisor, California Advisory Council on Military Education,
Senior Member, Council of College and Military Educators,
Senior Member, Texas Veterans Commission – Texas Coordinating Council for Veterans Services (TCCVS) Workgroup,
Co-Chair, Texas Veterans Commission – TCCVS Higher Education Workgroup,
President, Council on Military Education in the South – Postsecondary Education Consortium, and
President, Centurion Military Alliance
Dr. Hall joins the Mayor's Office and the City of Houston to continue a rich tradition of public service as a key advocate for collaborating with community stakeholders, higher education administrators, and support organizations to seek out, further develop and champion viable solutions aimed at overcoming societal challenges, improving the quality of life and ensuring the social well-being for all.