>
About Houston
> Super Neighborhoods
About Houston
Super Neighborhoods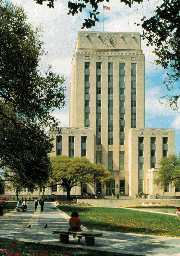 Houston has been divided into 88 Super Neighborhoods where residents of neighboring communities are encouraged to work together to identify, plan, and set priorities to address the needs and concerns of their community.
The Super Neighborhood Council serves as a forum where residents and stakeholders can discuss issues, establish priority projects for the area and develop a Super Neighborhood Action Plan to help them meet their goals. In some cases, more than one of the Super Neighborhoods have joined together to create a stronger, more active Council.
The Super Neighborhood initiative is building and improving on past successes and relies upon stakeholder participation and outreach. The people living in the neighborhoods themselves are best-equipped to know what their needs are, and are the most invested in seeing that those needs are met. They bring these concerns to the City and work together to have them addressed and resolved. Through this initiative, City government has established strong relationships within Houston communities.
For more information, go to the Super Neighborhoods site.