>
City Council
>
District E
> District E Staff
District E
District E Staff
Our entire team understands that our number one priority is constituent service. Our positive and responsive customer service approach is a valuable and unique addition to Houston City Council. We are excited to have the opportunity to work for District E, and look forward to serving you.
Thank you.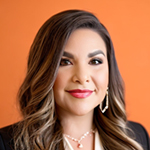 Jessica Beemer
Chief of Staff
Jessica Beemer is no stranger to the Houston area, as she was raised just up the road in Atascocita. After graduating from Humble High School, Jessica headed west to attend the University of Texas at San Antonio. She is now the proud recipient of not one, but two degrees from UTSA – her first, a Bachelor's degree in Political Science and her second, a Master's degree in Public Administration.
During her time at UTSA she took on multiple leadership roles. She served as the Executive Vice President of Sigma Kappa Sorority; the President of the UTSA Panhellenic Conference and founded the organization "Be A Responsible Roadrunner". All of which led to her eventual coronation as Ms. UTSA 2008.
During graduate school, Jessica was accepted into the Archer Fellowship Program in Washington, DC where she attended classes at University of Texas System in DC, all while interning for National Republican Congressional Committee. She was fully immersed in to the Capitol Hill lifestyle, but chose to return to Texas to complete her degree program.
Once back in classes at UTSA, Jessica was hired by the San Antonio Area Foundation's Grants and Programs Department to work with animal welfare. Upon graduation, Jessica accepted a position as the South Texas Field Director for Lt. Governor David Dewhurst.
While she loved working in South Texas, Jessica desired to return home to Houston. After almost eight years in San Antonio, she is looking forward to again exploring the City of Houston, creating relationships with the residents of City Council District E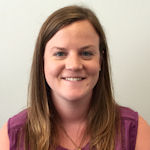 Katherine Cunningham
Deputy Chief of Staff
Katherine graduated from National Paralegal College in 2011 with an Associate's Degree in Paralegal Studies.
After graduation, she was hired by a personal injury law firm in New York where she served as a paralegal for four years.
Katherine just recently relocated to the Houston area with her husband and daughter and is looking forward to being part of the District E team.
Jordan McGinty
South Sector Manager
Jordan graduated from the University of Texas at Austin in May 2016. She received a Bachelor's Degree in Communications and a certificate in Media, Culture and Identities through the Bridging Disciplines Program. While at UT, Jordan served as the Recruitment Director and Member Development Committee Chair for her sorority, Kappa Alpha Theta. In her free time, Jordan loves being outside, whether it is exercising or hanging out with her friends.
Though a recent graduate, Jordan is excited to bring a fresh new perspective to the District E team.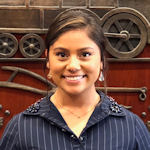 Clarissa Perez
North Sector Manager
Clarissa graduated from the University of North Texas in May 2018. She received two Bachelor of Arts Degrees – one in International Studies with a Focus in Humanitarian Studies and Development and the other in Spanish Language and Literature. While at UNT, Clarissa became very involved on campus and maintained various leadership roles such as President of the Rho Beta Chapter of Sigma Lambda Gamma, Director of Philanthropy and Service of the Greek Community Board, and Event Coordinator/Secretary of This Ends Now.
During her time in undergrad, Clarissa also worked to enhance her professional experience outside of school. She served as an intern with the Pearland Chamber of Commerce and spent her last year with Ross Law Offices, a Denton based criminal defense firm.
She looks forward to learning more about the beautiful City of Houston while also utilizing her experience and education to serve the North Sector of District E.