>
City Council
>
District E
> District E Staff
District E
District E Staff
Our entire team understands that our number one priority is constituent service. Our positive and responsive customer service approach is a valuable and unique addition to Houston City Council. We are excited to have the opportunity to work for District E, and look forward to serving you.
Thank you.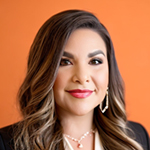 Jessica Beemer
Chief of Staff
Jessica Beemer is no stranger to the Houston area, as she was raised just up the road in Atascocita. After graduating from Humble High School, Jessica headed west to attend the University of Texas at San Antonio. She is now the proud recipient of not one, but two degrees from UTSA – her first, a Bachelor's degree in Political Science and her second, a Master's degree in Public Administration.
During her time at UTSA she took on multiple leadership roles. She served as the Executive Vice President of Sigma Kappa Sorority; the President of the UTSA Panhellenic Conference and founded the organization "Be A Responsible Roadrunner". All of which led to her eventual coronation as Ms. UTSA 2008.
During graduate school, Jessica was accepted into the Archer Fellowship Program in Washington, DC where she attended classes at University of Texas System in DC, all while interning for National Republican Congressional Committee. She was fully immersed in to the Capitol Hill lifestyle, but chose to return to Texas to complete her degree program.
Once back in classes at UTSA, Jessica was hired by the San Antonio Area Foundation's Grants and Programs Department to work with animal welfare. Upon graduation, Jessica accepted a position as the South Texas Field Director for Lt. Governor David Dewhurst.
While she loved working in South Texas, Jessica desired to return home to Houston. After almost eight years in San Antonio, she is looking forward to again exploring the City of Houston, creating relationships with the residents of City Council District E.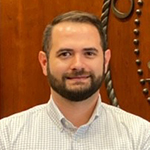 Mark Mitchell
South Sector Manager
Mark is lifelong Houstonian; he was born and raised in the South Belt-Ellington area. After graduating from Texas A&M at Galveston with a Bachelor of Science degree in Marine Biology, he went into the oil and gas industry. After spending time in the Veterinary medicine industry, and the construction industry, Mark has come home and is looking forward to serving his community and becoming part of the District E Team. We're happy to have him!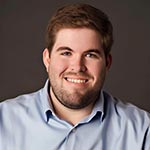 Dustin Hodges
North Sector Manager
Council Member Martin is happy to welcome the newest District E Team Member, Dustin Hodge as our new North Sector Manager. Dustin graduated from Texas Tech University in 2012 with a Bachelor's degree in Sociology. In 2018, he graduated from the George Bush School of Government & Public Service at Texas A&M University with his Master's degree in Public Service and Administration. Before pursuing his Master's degree, Dustin spent nearly 5 years working for his hometown of Bay City as the City's Public Information Officer and Chief of Staff to the Mayor. During his time with City of Bay City he served as Education Chair of the Matagorda Local Emergency Planning Committee, Chairman of the City's Charter Review Commission, and was an active member of the Bay City Lions Club. After graduating with his Masters, Dustin and his wife, Meghan, moved to Houston to start their family. He enjoys trips to the park with his dog Finley, road tripping around Texas and exploring all the great things Houston has to offer. He is excited to join the District E team!