>
City Council
> District H
District H
Council Member Karla Cisneros
A Houston resident since 1980, Karla Cisneros has dedicated her adult life to improving opportunities for young people.
Karla graduated from the University of Virginia and later earned a master's degree from Rice University in Architecture. She served for six years on the HISD Board of Education before making the decision to return to school and become an elementary school teacher. She became certified in Early Childhood Education, Middle School Science, English as a Second Language, and Dyslexia.
As a classroom teacher in Houston public schools, Karla came to more fully understand how the development, health, and success of children is profoundly affected by the quality of life in their neighborhood. The chance to influence and correct the disparity present in many District H neighborhoods is why Karla Cisneros sought a position on City Council. She was elected to Houston City Council in 2015 and re-elected in 2019. She is the chair of City Council's Childhood and Youth Committee, and has led numerous initiatives that bring equity of opportunity to children, especially children living in poverty. More ...
Council Meetings, Committees & Agendas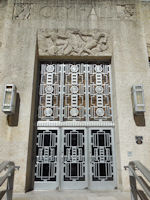 Houston City Council meets Tuesdays at 1:30 p.m. and Wednesdays at 9 a.m. in the council chamber at City Hall. Tuesdays are reserved for public comment while Wednesdays are for matters that require council action. All meetings are open to the public.
You can also watch meetings live online.