>
Fire Department
>
Divisions
> Emergency Response Command
Houston Fire Department
Emergency Response Command
Executive Assistant Chief Richard Mann
Emergency Response Command
832.394.6700
1801 Smith Street, Suite 700
Houston, TX 77002
richard.mann@houstontx.gov
---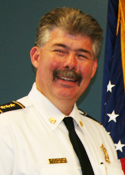 The Emergency Response Command of the Houston Fire Department oversees:
Operations - Assistant Chief Jeffrey Cook, which includes Shift Commanders, Hazmat, Rescue, Airport Fire Stations and Special Events.
Emergency Medical Services (EMS) - Assistant Chief David Almaguer.
Professional Development - Assistant Chief Kevin Alexander, which includes Cadet Training, Certifications, Member Training and Continuing Education, Other Development and Wellness.