> Houston Information Technology Services
Houston Information Technology Services
Welcome to Houston Information Technology Services, please read this message from the CIO.
Awards and Recognitions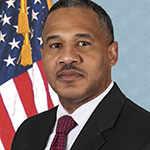 City's CISO Recognized as Cybersecurity Defender of the Year
Cisco Blogs
Defending and protecting sensitive data is a 24-7, nonstop, global fight. Success depends upon many factors, including the best resources, a great team, and of course leadership that has vision and can craft a winning battle plan.
That's part of what makes Cisco's cybersecurity community, The League of Cybersecurity Heroes, so special. It's a place where our customers can come together, make impactful connections, expand their professional and personal networks, and learn from top experts in their field.
This year we are proud to recognize Dr. Christopher P. Mitchell as this year's Cybersecurity Defender Award recipient.
Read the full story at https://www.houstontx.gov/hits/chris-mitchell-cybersecurity-defender-2023.html

Lisa Kent Awarded City Executive of the Year
GoldenGov: City Executive of the Year
Lisa Kent is the chief information officer for the city of Houston. Kent oversees the enterprise information technology services for nearly 22,000 city employees in 23 operationally-diverse departments ranging from public safety, utilities, transportation, community services, and financial operations. Kent's focus is to shape the City's technology vision, strategy and performance to position Houston as a top-ranked digital city that leverages technology to enhance the citizen experience, boost efficiencies, and increase government transparency and innovation.
Read the StateScoop article at https://statescoop.com/list/announcing-the-winners-of-the-2022-localsmart-awards/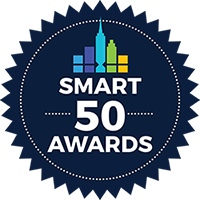 Open Finance Project
The City of Houston Open Finance project has been selected as a Smart 50 awardee which honors the 50 most transformative smart projects this year.
The City of Houston Open Finance website allows the public to have accessible datasets, simple visualization and a user friendly interface to obtain public data that increase public transparency, promote innovation and collaboration.
Smart 50 Awards - in partnership with Smart Cities Connect and Smart Cities Connect Foundation - annually recognize global smart cities projects, honoring the most innovative and influential work.

ETHAN (Emergency Telehealth and Transport) - Houston, TX
The ETHAN (Emergency Telehealth and Transport) project won the IDC SmartCities award in the Public Health and Social Services category. ETHAN is an emergency telehealth and transport solution that saves precious ambulatory and emergency room resources and allows patients to get the care they need through alternative channels. Since 2014, the City of Houston Fire Department with an ever-increasing population of 2.3 million and greater than 300,000 calls for service, has successfully delivered ETHAN (Emergency Telehealth and Navigation) to its residents and visitors. ETHAN Emergency Medicine Physicians using teleconference software have conducted more than 30,000 virtual visits, which provides the same exam room experience independent of location within approximately 6 minutes. Prehospital management of EMS patients is essential, as studies indicate 35% of Emergency Department visits could be treated in alternative settings versus the highest cost destination and mode of transportation.
City of Houston Fire Department improves 911 responses and saves nonemergency patients about 90% in costs with Microsoft Teams and Power BI
May 19, 2023 -- The Houston Fire Department (HFD), a public safety rescue system, built an innovative solution called Emergency Telehealth and Navigation (ETHAN) using Microsoft Teams to optimize emergency response resources ... To address this problem, HFD created ETHAN. Using Microsoft Teams, ETHAN facilitates vital preliminary examinations of 911 callers through video conferencing with emergency physicians, who then make medical recommendations. By rerouting people who don't need immediate ambulance rides, HFD reduces overcrowding, saves public resources, and improves patient outcomes. Read the full article ...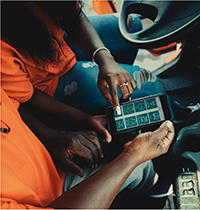 Solid Waste Management Rubicon Project - Houston, TX
The City of Houston Solid Waste Management Rubicon Project was selected to be a finalist for the IDC 2023 Smart Cities Awards. Rubicon transforms a waste pickup truck into a Smart Truck. The Rubicon SmartCity technology suite delivered for the City of Houston a complete oversight and smarter management of the city's waste and recycling activities. Rubicon outfitted trash trucks with technology that are able to track truck location, track waste load amount, route stop details and allow drivers to take pictures of the property if waste is not able to be collected for any reason. Rubicon improves the utilization of resources through optimizing pick up routes with transparent data points on current routes.