>
Houston Information Technology Services
> Executive Team
Houston Information Technology Services
Executive Team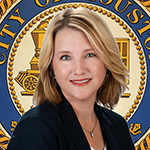 Lisa Kent, Director / Chief Information Officer
Lisa Kent is the Chief Information Officer for the City of Houston, Texas. Houston, with 2.2 million residents, is the fourth most populous city in the United States, trailing only New York, Los Angeles and Chicago. The city is the largest in the South and the Southwest, and spans 655 square miles. Mrs. Kent oversees the enterprise information technology services for nearly 22,000 city employees in 23 operationally-diverse departments ranging from public safety, utilities, transportation, community services, and financial operations. Her focus is to shape the City's technology vision, strategy and performance to position Houston as a top-ranked digital city that leverages technology to enhance the citizen experience, boost efficiencies, and increase government transparency and innovation. Previously, Mrs. Kent served a total of twenty years at the Houston Airport System in progressively responsible IT roles, culminating with six years as Chief Technology Officer. She earned a Bachelor of Science degree in Electrical Engineering and has 32 years of experience in the technology industry.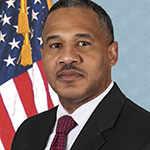 Christopher P. Mitchell, PhD, Chief Information Security Officer (CISO), Cyber Security
Christopher P. Mitchell, PhD is the Chief Information Security Officer (CISO) for the City of Houston. Prior to his role as CISO, Chris was the Information Security Officer (ISO) for the Houston Airport System (City of Houston). He served in the United States Navy as an Operations Specialist (Surface Warfare/Aviation Warfare). Following his military career, Chris worked for a cleared major aerospace and defense organization for over 14 years as Director of IT and Information Systems Security Officer where he was responsible for detecting, protecting and responding to cyber-attacks from nation states, hacktivist groups, organized criminals and insiders.
Chris received numerous military and NASA awards throughout his career including the Navy and Marine Corps Achievement Medal (4), Navy Unit Commendation, Navy Meritorious Commendation, Special Operations Service (3), Navy Battle Efficiency, National Defense Service Medal, Armed Forces Service Medal, Southwest Asia Service Medal, Navy Sea Service Deployment (4), Humanitarian Service Medal, Navy Good Conduct Medal, NASA Medical Operations Manager's Choice Award and NASA Group Achievement Award (3).
He holds several professional industry certifications including SANS GIAC Security Essentials (GSEC), SANS GIAC Continuous Monitoring (GMON), SANS GIAC Cyber Threat Intelligence (GCTI), SANS GIAC Security Operations (GSOC), GIAC Security Operations Manager (GSOM), Project Management Professional (PMP), Certified Information Security Manager (CISM) and Certified Information Systems Security Professional (CISSP). He earned BS and MS degrees from Embry–Riddle Aeronautical University and a PhD in Technology with a research focus on leveraging Artificial Intelligence (AI) and Machine Learning (ML) to mitigate the cyber skills shortage. Chris completed executive programs at The University of North Carolina at Chapel Hill Kenan-Flagler Business School, Rice University Jesse H. Jones Graduate School of Business and Boston University Questrom School of Business. He is also a graduate of the FBI CISO Academy held at Quantico, VA.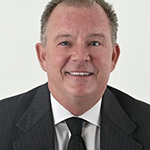 Bert Quarfordt, Deputy CIO / Deputy Director, Enterprise Infrastructure Services
Bert Quarfordt is the Deputy Chief Information Officer responsible for leading the Enterprise Infrastructure Services Division. The Enterprise Infrastructure Services (EIS) Division provides mission critical infrastructure services 24/7/365 to the City of Houston's diverse group of departments. The EIS Division is responsible for building next generation IT infrastructure and capabilities to enhance capacity, agility and resilience of the City's technology systems and services. Provides the City's enterprise data network and telecommunications infrastructure, internet access, server and storage infrastructure (both on-premise and cloud service provider environments), core data centers, end-user computing, Microsoft 365 (email, user authentication, and collaboration tools), and service desk support.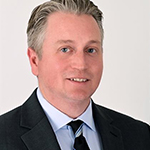 Nicholas Curran, Assistant Director, IT Public Safety
Nicholas Curran is responsible for operation and maintenance of the City's public safety radio system and IT support services for the Houston Emergency Center. These teams provide 24 x 7 support for the critical public safety radio and IT services that help to keep the City's first responders and the citizens they serve safe.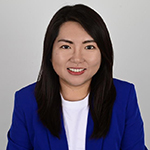 Summer Xiao, Deputy CIO / Deputy Director, Enterprise Applications Services (EAS) and Project Management Office (PMO)
Summer Xiao is the Deputy CIO for EAS /PMO at the City of Houston. Enterprise Application Services (EAS) is comprised of Enterprise Resource Planning, Enterprise GIS, Enterprise Data Analytics, and Cloud and 3rd Party Application Management. Each is responsible for the ongoing support and implementation of numerous applications and tools that enable city-wide and departmental business functions. EAS strives to align with Mayor's vision, HITS strategic goals and client department business plans to deliver value add technology services that make a positive impact to city operations and city services. The Project Management Office (PMO) is responsible for enabling City departments to achieve their business priorities by guiding them to articulate and translate business needs into technology requirements. The PMO aims to drive greater business value by managing the implementation of technology portfolios, programs, and projects to execute the City of Houston's mission. Prior to joining the City of Houston, Summer was a solution delivery director for a business technology consulting firm. Her past experience also includes being responsible for the entire IT operations at an advertising company. Summer has years of business and IT experience working in various industries and developing efficient teams that deliver technology solutions which increase revenue, reduce cost, and maximize efficiency. Summer Xiao graduated Summa Cum Laude from the University of Houston with a Bachelor of Business Administration in Management Information Systems. She is also a PMI certified Project Management Professional with many years of hands-on project implementation experience.
Jane Wu, Deputy Director, Data Privacy & Business Operations Management
Jane Wu is the Deputy Director for Data Privacy & Business Operations Management Division. The Data Privacy & Business Operations Management Division provides operational support to the HITS organization. DBM's responsibilities include, but are not limited to, administrative support, council action support, contract administration and compliance, contract financials and analysis, and fixed asset management. Jane is also responsible for the efficient administration of management services, and for ensuring that the CIO's directives and policies are implemented within the organization. She works with the senior executive leadership team to plan, coordinate, and administer policy development in accordance with the HITS and City strategic objectives. Jane graduated from the University of Texas Health Science Center at Houston with a Ph.D. and received a J.D. from South Texas College of Law, graduating with honors (Summa cum laude). Jane is a licensed Texas attorney and licensed to practice before the United States Patent and Trademark Office. Jane's prior experience include intellectual property protection and licensing, data and information privacy, information technology contracts and transactional work, and worked as an attorney for the City's Legal Department prior to joining HITS.