>
Inspections & Public Service
> About Our Work
Inspections & Public Service
About Our Work

What We Do: Inspections & Public Service (IPS) uses building codes, sign codes, nuisance violations, and beautification projects to improve the quality of life in neighborhoods. The division's four sections work with community partners and residents to respond to their concerns and help vitalize neighborhoods.
Our Vision: To be the change in neighborhoods today, that will last tomorrow, by empowering neighbors and supporting communities.
Our Mission: To rid our neighborhoods of blight by embodying the same generosity and grit of our neighbors, to build strong relationships with neighborhoods, to address the root of problems, and support the success of others who also serve our neighborhoods - every day.
Four Goals: Improve Services, Improve Response Times, Increase Public Awareness, and Increase Compliance
Our Sections: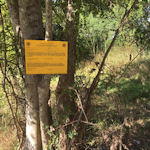 INSPECTIONS
The Inspections Section responds to neighborhood complaints related to overgrown lots, dangerous, vacant buildings, illegal dumping and trash accumulation, junk motor vehicles and other materials or appliances stored in public view. The Section enforces City codes Chapter 10 - Buildings and Neighborhood Protection and Chapter 39 - Solid Waste and Litter Control. To learn more about common violations and how to avoid or report them, visit our Avoid Common Violations page.
The Department of Neighborhood does not handle the following areas:
Issues addressed by the Solid Waste Management Department
Weekly residential garbage collection
Weekly yard waste collection
Once-per-month collection of Tree Waste/Junk Waste (in alternating months)
Curbside Recycling (check service schedule for availability)
Dead animal collection
If you have a complaint in these areas, please contact the Solid Waste Management Department by clicking here!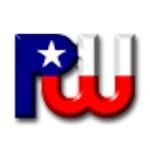 Issues addressed by the Public Works and Engineering Department
Multi-Family Inspections (Apartments)
Commercial building Inspections
Sidewalk repair
Code enforcement for improper permitting construction
If you have a complaint in these areas, please contact the Department of Public Works and Engineering by clicking here for Traffic, Streets, and Drainage issues and here for Utility issues related to Electricity and Gas, Fire Hydrants, Maintenance/ Repair requests, Sewer, and Water!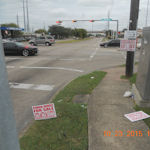 SIGNS CODE ENFORCEMENT
The Signs Code Enforcement Section removes "bandit signs" from the public right of way or City property. These signs include political, real estate, developer, and garage sale signs, etc. The section enforces City Code Chapter 28, Article I, Sections 28-38 and 28-39. To learn more about how to identify and report bandit signs, visit our Bandit Signs page.
PUBLIC SERVICE
The Public Service Section works with communities to clean and beautify neighborhoods year-round. Cleanup and beautification projects are sponsored in partnership with civic groups, volunteers, residents, nonprofit and business supporters, and other City of Houston departments. To learn more about ways to be involved in your neighborhood, visit our Get Involved page.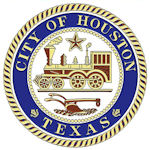 ADMINISTRATION
The Administration Section assists residents with lien queries and public records requests. It also oversees the City of Houston Building and Standards Commission and Administrative Hearings on Dangerous Buildings and related emergencies. The section enforces City Code Chapter 10, Article IX. - Building Standards. To find commonly used forms, go to the "Commonly Used Forms" section on the right side of the screen if you are using a desktop computer or scroll down if you are using a mobile device.