>
Mayor's Office of Trade and International Affairs
> International Affairs and Global Partnerships
International Affairs and Global Partnerships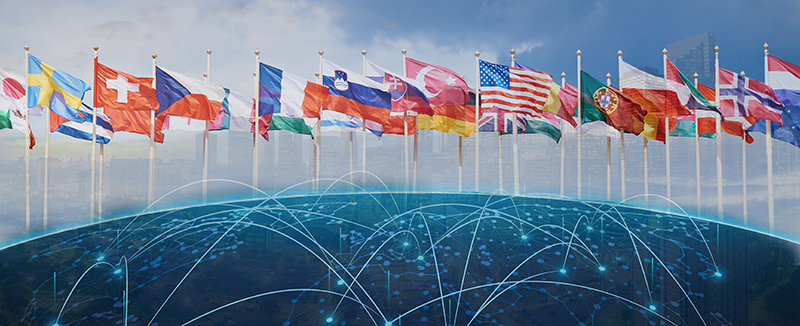 International Affairs
Each year, the Mayor's Office of Trade and International Affairs Office (MOTIA) organizes, represents, and supports the Mayor in 100+ meetings with delegations and leaders from countries around the world, discussing topics ranging from cultural exchanges to future trade opportunities. 
Houston is a leading global city, with diplomatic reach to all corners of the world and engagement with a wide range of international organizations. The International Affairs division leads Houston's engagement with foreign governments and international organizations including Houston's work with the United Nations, International Monetary Fund, World Bank, Urban20, UCLG, C40, and Sister Cities International.
The International Affairs division is also the first point of contact for the 90+ members of Houston's Consular Corps.  We help advise and guide consular officials on their interactions within the City, State, and Region and to coordinate consulate activities and services.
Global Partnerships and Agreements
One of the important functions of the International Affairs division is to originate, promote and maintain bilateral agreements and global partnerships. These efforts establish beneficial international relationships and allow for Houston to further develop synergies with international cities in designated fields (such as medicine, trade, education, or culture), over a defined period of time. Each agreement is sponsored by the Mayor or a City Council Member and is sometimes coordinated by citizen volunteers.
On behalf of the Mayor, the International Affairs division also manages Houston's participation in the Sister Cities program.  After hosting the Sister Cities International conference in 2019, Houston is a sought after Sister City partner and the International Affairs division is actively engaged with cities that share business and cultural interests with Houston. 
Please contact our office if: 
You need information on the Houston Consular Corps
You are planning the visit of an international government dignitary
You have questions regarding international protocol, customs, or cross-cultural communication
You need information regarding Houston's role as a Sister City
You are looking for information regarding bilateral agreements with the City of Houston
You need a speaker on a topic related to international relations, protocol, cross-cultural and global communications, or the Sister Cities program
For more information on diplomacy, consular affairs, and partner agreements contact:
Niké Luqman
Senior Consular and International Affairs Manager
Nike.Luqman@houstontx.gov
For more information protocol, international organizations, and the Sister Cities program contact:
Jessica Ngo
Protocol and International Affairs Manager
Jessica.Ngo@houstontx.gov