>
About Houston
> Arts and Museums
About Houston
Arts and Museums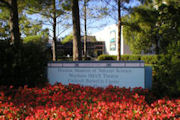 Houston is one of the few U.S. cities with resident companies in theater, ballet, symphony and opera, with exciting performances all season long. Houstonians receive an extra artistic bonus since two or more of the entities often perform together, resulting in an even more phenomenal production.
Houston boasts proudly of its award-winning and internationally acclaimed performing arts groups and invites newcomers as well as all area residents to enjoy the excitement of a symphony, the grace of a ballet, the passion of an opera and the emotion of a dramatic performance.
Located downtown, the 17-block Theater District is home to eight performing arts organizations and more than 12,000 seats. Only New York City has more seats concentrated in one geographic area. Throughout Houston, a growing number of venues make performances easily accessible.
Houston also shows its devotion to the arts through a full complement of art museums and critically acclaimed galleries. Almost midway between Reliant Stadium and downtown, Houston's Museum District offers a range of museums, galleries, and art and cultural institutions, including the City's major museums. Approximately 4 million people visit institutions in the Museum District every year. Spend a day in the Museum District and be inspired.
The Houston Museum District is one of the largest museum campuses in the country. It includes 18 institutions within walking distance of one another.
See Theatre District and selected Museum District events at www.houstontx.gov/events.