>
Mayor's Office for People with Disabilities
> Houston Commission on Disabilities
Mayor's Office for People with Disabilities
Houston Commission on Disabilities
OVERVIEW
In recognition of the fact that the needs and rights of people with disabilities are of vital concern to the City of Houston, the Houston Commission on Disabilities was created in 1993. The 12 members of the Commission are appointed by the Mayor and subject to City Council confirmation. The Director of the Mayor's Office for People with Disabilities and the City's Americans with Disabilities Act (ADA) Coordinator are designated by the Mayor to be non-voting ex-officio members.
2022 COMMITTEE MEETING DATES
The Houston Commission on Disabilities meets every second Thursday of the month from 4 p.m. to 6 p.m., unless otherwise noted, at the Metropolitan Multi-Service Center, 1475 West Gray, and Houston, TX 77019. The 2022 meeting dates are: January 13, February 10, March 10, April 14, May 12, June 9, July 14, August 11, September 8, October 13, November 10, December 8.
Due to the ongoing Covid-19 pandemic, all HCOD meetings will be held virtually using the Zoom platform. You can register to attend the virtual meeting and give public comment (up to 3 minutes) at https://bit.ly/2022HCOD.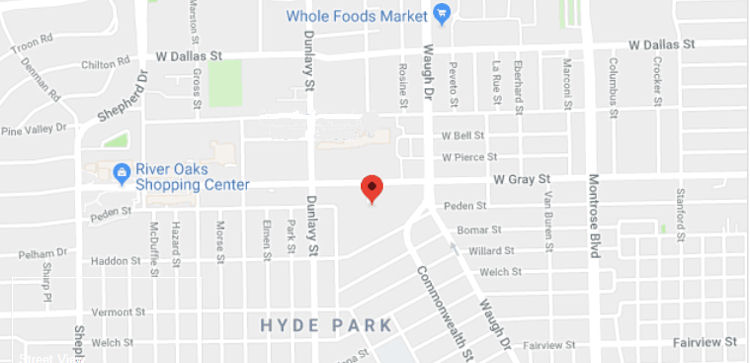 If you have an accommodations request to participate fully in the meeting proceedings, please contact the MOPD offices either via phone 832.394.0814, or email mopdmail@houstontx.gov  to make the request. This needs to be completed 72 hours prior to the start of the posted meeting time.
HCOD MEETING MINUTES
December 2017 Minutes in .docx | December 2017 Minutes in .pdf
August 2017 Minutes in .docx | August 2017 Minutes in .pdf
PURPOSE
The Commission is responsible for advising and making recommendations to the mayor, City Council, department directors and the individual designated by the mayor to head the Mayor's Office for People with Disabilities.
HCOD COMMITTEES -- List of HCOD Committees
Mayor's Disability Advocate of the Year Awards
The Mayor's Disability Advocate of the Year Award (MDAYA) seeks to recognize and honor the contributions of advocates who, through their volunteerism in the community, have provided a notable effort towards one or more of the following ... More ...
HCOD COMMISSIONERS
(Click on each commissioner name for a brief biography)
Ismael Garcia Cantu -- Position 1
Ricky Don Harris -- Position 2
Ann M. Bacon -- Position 3
Daquan Minor -- Position 4
Raul A. Gallegos -- Position 5
Richard E. Petty -- Position 6, Chair Emeritus
Tina Williams -- Position 7
Kimberly Aguillard -- Position 8, Chair
Sara Freeman-Smith -- Position 9
Meridith Silcox -- Position 10
Eileen Edmonds -- Position 11
Mark Potts -- Position 12
Vacant -- Alternate 1
Vacant -- Alternate 2
Vacant -- Alternate 3
Vacant -- Alternate 4
ADA Coordinator -- Ex-Officio Member
Gabe Cazares -- Director and Ex-Officio Member