>
HTV Houston Television
> HTV Productions
HTV Houston Television
HTV Productions

LATINA VOICES
"LATINA VOICES", a new and innovative talk show, is focused on empowering a community, including Latinos, and educating people of all walks of life as a source of information on issues and topics ranging from current affairs, politics and lifestyle trends with a touch of flair. "LATINA VOICES" features Houston community leader and "Texas Super Lawyer," Sofia Adrogue, and longtime newswoman, Minerva Perez.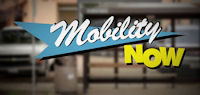 MOBILITY NOW
Mobility NOW is a television show focused on transportation issues and projects that impact the whole Houston-Galveston region. It is designed to help viewers better understand our transportation system's challenges and learn about solutions being implemented. During each episode, host Alan Clark, Houston-Galveston Area Council's Director of Transportation, interviews experts in the field and invites the public to get involved and provide feedback on each topic. Mobility NOW is brought to you by H-GAC, the region-wide voluntary association of local governments. Watch the latest episode here.

HTV PROVIDES ...
HTV provides internal support for all city departments for training videos using our state of the art studio and on location camera equipment.
HTV STUDIOS
HTV studios are available for rental to the general public. We have a five camera studio set up for live and taped broadcasts covering a variety of projects for the community.
Click images below for full-sized versions