>
Mayor's Assistance Office
>
Neighborhood Liaisons
> Northeast Satellite Office
Citizens Assistance Office
Northeast Satellite Office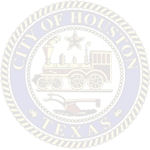 Contact: Melissa Mayorga
Fifth Ward Multi-Service Center
4014 Market Street
Houston, TX 77026
Phone: 832.393.3829
Fax: 713.223.1619
Super Neighborhood Areas Served:
El Dorado / Oates Prairie (53), Hunterwood (54), Greater Fifth Ward (55), Pleasantville (57), Northshore (58), Clinton Park / Tri-Community (59)
Council Districts Served:
B, I
ZIP Codes Served:
77013, 77015, 77020, 77026*, 77029*, 77049 (* - shared with another Liaison)
The Mayor's Community Liaison Program ensures personal, immediate and effective representation from the office - a measure that ensures neighborhood preservation.
My position enables the community a stronger role in local government matters and provides another opportunity to develop public/private partnerships. Community leaders and I develop community organization membership, ensure proper and timely maintenance of city neighborhood projects in place and submit to the Mayor new ideas for this community.