>
Department of Neighborhoods
> Neighborhood Matching Grant Program
Department of Neighborhoods
Neighborhood Matching Grant Program
Apply for neighborhood improvement and beautification projects funds. Applications due: Friday, November 5, 2021 by 5:00pm. Application Packet in .pdf | Application Packet in .docx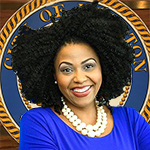 Greetings neighbors!
Thank you for your interest in the Department of Neighborhoods Matching Grant Program! The Neighborhood Matching Grant Program helps neighborhoods fund various beautification and improvement projects by providing a dollar-for-dollar matching grant reimbursement ranging from $500 to $5,000. This program is administered in partnership through the City of Houston Department of Neighborhoods and the City of Houston Council Members' Offices. It is designed to build solid relationships among neighbors, cultivate the spirit of volunteerism, and to develop projects that build a sustainable and stronger community.
Our goal is simple. We want to improve the quality of life for Houston communities and partner with active residents to:
Improve neighborhood organization and pride.
Improve community appearance and beautification.
Enlist and increase community participation.
This packet includes pertinent guidelines, the application and frequently asked questions. We are excited to help you enhance your communities, because everyone deserves a beautiful place to live!
In S.U.P.E.R. service,
TaKasha L. Francis
Director
Department of Neighborhoods