>
Office of Business Opportunity
>
OBO Solutions Center
> Small Business Services
Office of Business Opportunity
Small Business Services
The OBOSC welcomes walk-in patrons! Come by for information on city, county, state and federal regulations that pertain to your business.
The City of Houston is pleased to again partner with Vinson & Elkins (V&E) pro bono counsel to provide small business the opportunity to schedule a 1-on-1 Skype session with a licensed attorney to answer legal questions they may have about their business. Topics covered include corporate structure, employment and labor, tax and intellectual property. These skype sessions will take place at the Virtual Legal Lab housed in the Office of Business Opportunity located at 611 Walker, 7th Floor, Houston, Texas 77002. For more information please go to https://www.houstontx.gov/obo/legalresources.html
Seminars and Workshops
OBOSC conducts an informative series of "Starting a Small Business" seminars at local libraries, multi-service centers, schools, and the Houston Permitting Center. For an updated schedule of upcoming seminars and workshops please visits the workshops and calendar of events page or call the OBOSC at 832.393.0954.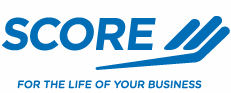 SCORE Counseling
The OBOSC provides no-cost one-on-one business counseling for new and first stage businesses. SCORE Business Advisors will cover topics such as, business planning, management strategies, financing options, and other topics of importance to your business. Please call 832.393.0954  for an appointment with our experienced SCORE business advisors who can help steer your business on the path to success.
LiftFund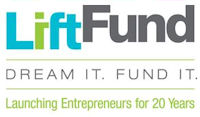 The Office of Business Opportunity and LiftFund have joined forces to help Houston area small businesses gain access to needed capital. Small businesses can schedule a one on one appointment with a LiftFund representative at the Office of Business Opportunity Solutions Center (611 Walker Lobby Level, Houston, Texas 77002). Appointments are free of charge and have no obligation. Call 832.393.0954 and schedule an appointment today!
LiftFund's mission is to provide credit and services to small businesses and entrepreneurs who do not have access to loans from commercial sources, and to provide leadership and innovation to the micro lending industry. LiftFund offers loans between $500 to $250,000 to start ups and established businesses. Visit LiftFund's website to learn more.