>
ParkHouston
> Parking Meter Information
ParkHouston
Parking Meter Information
Download the ParkHouston app
Register today for the ParkHouston Resident Discount Program
No Transaction Fees!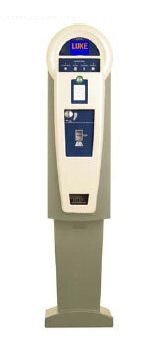 See the pay station or signs for the meter enforcement times of each area.
No Change No Problem
The solar-powered pay stations offer more payment options than the traditional coin-operated meters, making paying for parking more convenient than ever. The pay stations accept coins, bills and credit or debit cards.
Please note: Parking pay stations are not equipped to provide change or refunds.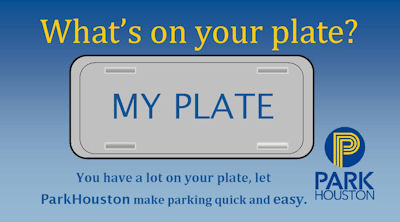 Payment Options
There are three different ways to pay at the pay station. See the step-by-step instructions below for each: Move Pay-and-Display to the bottom
Pay-by-App – Download ParkHouston App - Powered by ParkMobile -- Visit www.parkmobile.io for more information
When entering your license plate number in the app or at the meter:
Do not use the letter O use the number 0
Do not add spaces
Do not use special characters
Parking Meters are not enforced on Official City Holidays.
Parking Meter Time Limits
Each pay station has the time limit (2 hr. – 10 hr.) posted. Your time parked on the block cannot extend the time limit posted. Time limits are enforced to encourage turnover of these parking spaces and leave them open for short-term parkers. Parkers requiring long-term parking are encouraged to park off-street in a surface lot or garage.
Downtown Hopper Pass
Planning a day to explore downtown? You can use the Downtown Hopper Pass. The Downtown Hopper pass allows you to park in multiple metered parking spaces and is valid from 7 AM – 6 PM, Monday – Saturday. Remember that the time limit for each zone applies. When the time limit expires, you can move to another block and still use the pass.
Depending on where you purchase the Hopper, the receipt will display the expiration time for parking on that block but the pass is still valid until 6 PM. Make sure you park on a block where parking is available after 4 PM.