>
City Council
>
At-Large Position 5
> Staff of At-Large Position 5
At-Large Position 5
Staff of At-Large Position 5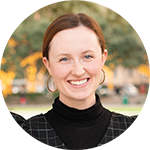 Jordan McGinty Frazier, Chief of Staff
As Chief of Staff, Jordan has been key to executing several initiatives during Council Member Alcorn's first term, including her fiscal year 2021 budget amendments. She manages the Regulatory & Neighborhood Affairs Committee as well as council agenda analysis and tracking committees. In her previous role with now Mayor Pro-Tem Dave Martin, Jordan worked closely in the Clear Lake and South Belt-Ellington area for nearly four years while assisting in communications. She loves spending time outside, especially walking the Rice trails. Jordan graduated from the University of Texas at Austin in 2016 with a degree in Radio, Television, and Film.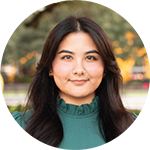 Julia Ossemi-Seied, Deputy Chief of Staff & Communications
Beyond her communications and design work, Julia focuses on transportation policy at the local and regional levels, while keeping the rest of the team updated on technology. She began her career at the city as the communications director for former Vice Mayor Pro-Tem Jerry Davis, where she was heavily involved in the educational events and initiatives VMPT Davis spearheaded. When she has free time, Julia enjoys amateur woodworking, indulging her internet addiction, and exploring her neighborhood on foot. She holds a B.A. in Political Science from the University of Houston.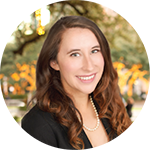 Katie Shelton, Public Affairs Liaison & Scheduler
Katie manages the team's public outreach and special projects, Council Member Alcorn's schedule, and the council member's efforts at the Texas Municipal League. A longtime city staffer, Katie started working on city council in 2016, where she served under then-chief of staff Sallie Alcorn. In her previous role, Katie managed District G's Capital Improvement Projects, Council District Service Fund spending, and the office budget. Katie spends her spare time volunteering at the Houston Livestock Show and Rodeo or with her family. She welcomed her first child, Jack, this past summer. Katie holds a B.A. in History from Texas A&M, and a J.D. from Loyola University New Orleans College of Law.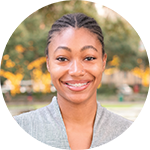 Justice Coutee-McCullum, Community Outreach Liaison
Justice focuses on building and maintaining relationships between the At-Large 5 team and neighborhood civic organizations, as well as helping address constituent concerns. Before she joined At-Large 5, she worked on research projects related to TIRZ 18 (Fifth Ward), affordable housing, and the Fort Bend Juvenile Mental Health Court under Judge Juli Matthew. Outside of the office, Justice is a track and field athlete and a proud dog mom. She holds a B.A. in Political Science and Social Policy Analysis from Rice University.