>
Office of Business Opportunity
> OBO Leadership and Managerial Team
Office of Business Opportunity
OBO Leadership and Managerial Team
Click photos below for full-sized versions
Marsha E. Murray, Esq. is the Deputy Director of the Office of Business Opportunity.  Marsha directly oversees the following areas in the Office of Business Opportunity, with an indirect oversight of all other areas in the Department: Contract Compliance Division, Certification and Hire Houston First Division and Department Services Unit.  Prior to joining the City of Houston in 2012, Marsha served as legal counsel to New York City government for 10 years. Marsha has a Bachelor of Arts degree in Political Science and Spanish Literature from Colgate University and a Law degree from Villanova University School of Law.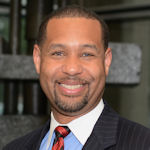 Jason A. McLemore was appointed the Deputy Assistant Director of the Office of Business Opportunity for the Houston Airport System in November 2012. His responsibilities include facilitating and promoting the utilization of certified disadvantaged minority, women and small businesses in Houston Airport System's professional services, construction, purchasing and concession contracts. Prior to joining the Houston Airport System, he spent six years as the Executive Director of the Greater Southeast Management District. He has served as a member of the Metropolitan Transit Authority's (METRO) Community Advisory Board, where he represented the businesses and residents in his District regarding the design and implementation of the Federal Transit Administration funded light rail alignment. He was chosen by the Center for Houston's Future to be part of the inaugural class of "Leadership Next", he is also a member of Leadership Houston Class of XXXII.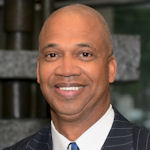 Timothy Warren is the Division Manager for the Office of Business Opportunity Certification and Hire Houston First Division. Prior to joining the City of Houston in 2006, he worked for the City of Austin for over 12 years serving in several management positions within the City's MWBE and DBE/ACDBE programs. He also spent several years working in the private sector as a Senior Manager and other management and supervisory positions with MCI, Inc. prior to the company's merger with Verizon Communications in 2006.
Contract Compliance Division Manager -- Johnnie Burns
Patsy Jackson serves as the Chief Financial Officer for the Office of Business Opportunity. She has over 35 years of experience with the City of Houston. During her tenure, she has performed varied supervisory, organizational, and project management functions, as well as complex administrative duties. Her current duties include budget development, planning, projections, forecasting, and monitoring expenditures.
Eternal Affairs Manager - Jose Jimenez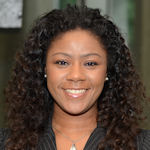 Katrina Williams joined the City of Houston through the Mayoral Volunteer Initiative Program (VIP) in 2005 and has since worked for several departments including ARA, City Council, and Finance prior to joining the Office of Business Opportunity (OBO).  She currently serves as a Staff Analyst for the Office of Business Opportunity. In her role she leads the Reporting and Analytics team which produces OBO's MWSBE Awards Reports and Hire Houston First Progress Reports.  She also facilitates the optimization of the department's contract management database.  Katrina has a Bachelor of Business Administration degree from Texas Southern University and is pursuing a Master's of Science in Statistical Analysis and Data Programming from Texas A&M University.