POLICE Department
Update: Suspect Arrested, Charged in Fatal Shooting at 415 West Little York
April 6, 2017
- Charges have been filed against a suspect arrested in the fatal shooting of a woman at 415 West Little York about 2:55 a.m. on March 19.
The suspect, Jorian Treyvon Peters (b/m, 22), is charged with murder in the 182nd State District Court. He is accused in the killing of Essence Derouen, 21, of Houston, who died at the scene.
A photo of Peters is attached to this news release.
HPD Homicide Division Sergeant M. Holbrook and Detective J. Roscoe reported:
Ms. Derouen was alone and sitting in her vehicle, waiting for traffic to clear after the Club Panda closed, when an unknown black male suspect wearing white pants and a blue shirt approached her vehicle and started firing shots. Derouen was fatally struck and the suspect fled in a light colored, four-door Buick. It is believed Derouen was not the intended target.
Further investigation identified Peters as the suspect in this case. He was taken into custody on Wednesday (April 5) without incident.
Anyone with additional information in this case is urged to contact the HPD Homicide Division at 713-308-3600 or Crime Stoppers at 713-222-TIPS.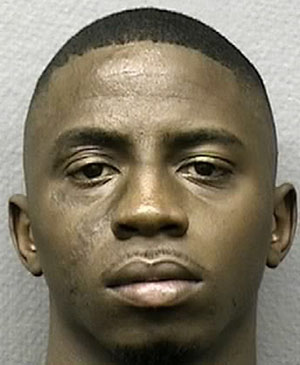 Jorian Treyvon Peters
Update: VHS/JFC 4-6-17
JFC/VHS 3-20-17
Inc. #034524017
For additional information, please contact the HPD Public Affairs Division at 713-308-3200.