Department of Neighborhoods
Press Release
FUTBOLITO IN THE CITY POWERED BY SHELL ENERGY
Free youth soccer program features coaching by Houston Dynamo and Houston Dash!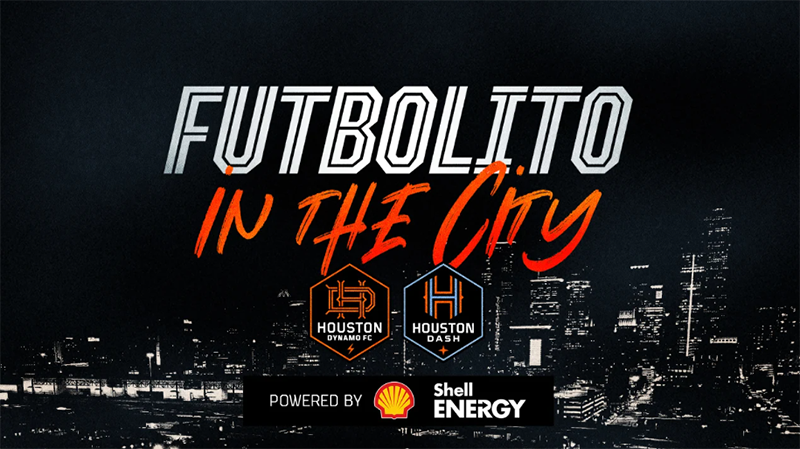 July 20, 2022 -- The Department of Neighborhoods' Mayor's Office of Gang Prevention and Intervention (MOGPI) invites youth ages 6-14 to register for Futbolito in the City Powered by Shell Energy. The program uses the power of soccer to provide an opportunity for youth to pursue their interest in playing the sport and gaining new skills at no cost to their families. Futbolito soccer activities include coaching by Houston Dynamo FC and the Houston Dash.
Futbolito Programs
Herman Brown Park (open to public), Tuesdays, 8/2-8/30, 6-7:30 p.m.
Memorial Park (open to public), Thursdays, 9/1-9/29, 5:30-7 p.m.
Dean Middle School (for Dean students only), Wednesdays, 10/5-11/2, 3:20-4:50 p.m.
Olle Middle School (for Olle students only), Thursdays, 11/3-12/8, 4:30-6 p.m.
To register for Futbolito, go to: https://houstondynamo.formstack.com/forms/futbolito_in_the_city.
For more information about the program, visit: www.houstondynamofc.com/community/futbolito or email charities@houstondynamo.com.
MOGPI is proud to partner with Houston Dynamo FC and the Houston Dash to engage youth in sports activities in safe environments throughout the year. To learn more about MOGPI, go to www.houstontx.gov/mogpi or call 832-393-0931.