>
Department of Neighborhoods
> Neighborhood Based Innovation
Department of Neighborhoods
Neighborhood Based Innovation
The City of Houston is over 650 square miles and our residents speak over 90 different languages. In order to respond to the different needs of our neighborhoods, we are committed to developing creative strategies that are collaborative and neighborhood-based. As we work with communities to develop this approach to innovation, we seek ways to use technology to  deepen the relationship between residents and government through improved outreach, collective impact, and greater efficiency.
Our Innovation Projects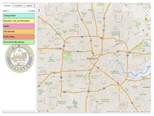 Neighborhood Resource Map
The Department of Neighborhoods was established as a hub for resident assistance with neighborhood issues.
One of the tools we developed as part of a partnership with the Rice Center for Engineering Leadership (RCEL) is a map of neighborhood resources to provide key information about City services, health, education, arts and recreation, public safety, and transportation options.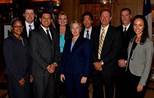 IBM Smarter Cities Challenge
A team of IBM staff came to Houston as part of the Smarter Cities Challenge initiative to explore ways the Department of Neighborhoods could provide greater access to services and resources for residents.
Their recommendations focused on ways we can engage the community through streamlined internal processes, communication strategies, and the development of resident-based portals. Many of their findings have already been implemented and continue to guide our work.


#SLGT Support Local Grow Together App
The Department of Neighborhoods is partnering with Support Local Grow Together to develop a mobile app that opens up our neighborhoods to all Houstonians and visitors by making it easier to search for local businesses.
This app is being developed by entirely by volunteers in Houston, for Houston and is available to download for free on the iTunes and the Google Play app stores.
The SLGT Twitter page is https://twitter.com/weslgt
Help Us Improve Neighborhood Innovation!
We continue to work on projects with residents and partners that improve quality of life and support stronger communities. If you're interested in volunteering or partnering with us, please contact mark.cueva@houstontx.gov to share your ideas and learn about available opportunities.