>
Office of Business Opportunity
> Meet the Buyer Procurement Forum
Office of Business Opportunity
Meet the Buyer Procurement Forum

The Office of Business Opportunity's Meet the Buyer Procurement Forum (MTB) is the ultimate opportunity for small businesses to connect and network with City procurement agents as well as other governmental agencies and prime contractors.  MTB is one of the largest events OBO offers, which spans over a decade in service to certified firms every December.
Meet the Buyer consists of a featured program, exhibitor fair, and workshops dedicated to help small businesses understand governmental procurement processes, connect with procurement buyers and agents, obtain information on the latest City projects, access resources provided by business support organizations, and network with other businesses.
There is no cost to attend MTB and the event is open to all who want to attend. Event registration is required by November 29th to attend.

What's New for 2022?
Meet the Buyer will occur in person only on Thursday, December 1, 2022
Opportunity to showcase your business to attendees during a special networking session
"Ask a Buyer" Procurement Circles (intimate time in small groups with primes and city buyers)
Supplier Diversity Solutions Panel
What's Returning by Popular Demand?
One-on-One sessions with procurement agents
Extended event time to provide more opportunities to connect
Conversations with City prime contractors
Listing of current bidding opportunities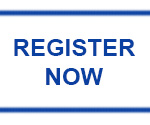 Contact Porscha Jackson at porscha.jackson@houstontx.gov or 832.393.0935
SPONSORS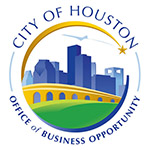 Photo Gallery