> Office of Business Opportunity
Office of Business Opportunity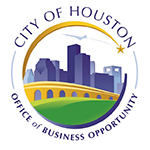 The Office of Business Opportunity is committed to cultivating a competitive and diverse economic environment in the City of Houston by promoting the success of small businesses and developing Houston's workforce, with special emphasis on historically underutilized businesses and disenfranchised individuals.
العَرَبِيَّة | Français | Español | 中文 | Tiếng Việt
OBO Survey to assess COVID-19-Related Small Business Needs
COVID-19 Related Health Information and General Updates
COVID-19 Related Emergency Financial Resources for Small Businesses
COVID-19 Related Small Businesses Programs, Webinars, and Other Resources
Update Regarding Certification Workshops
We value the health and well-being of everyone who walks through our doors at the Office of Business Opportunity (OBO). In line with federal and local guidance to suspend convenings of 10 or more people, OBO is suspending the live in-person Certification workshops (typically held on Thursdays at 2:00pm) through the end of April 2020. Instead, we will offer you online Certification workshops available via the following links:
If you have questions after you have viewed the online workshops, please email us at obocertification@houstontx.gov or call us at 832.393.0600 (Option 1). We appreciate your patience while the City assesses the situation and we will provide you with updates.
OBO Highlights
Certifications and Designations
Business Development
Contract Compliance and Reporting
About the Interim Director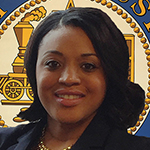 Marsha E. Murray, Esq., was appointed by Mayor Sylvester Turner to serve as the Interim Director for the City of Houston's Office of Business Opportunity (OBO) Department in September 2019. Prior to assuming her current role, Marsha served as the Chief Administrative Officer for the City's Legal Department, as well as the Deputy Director for OBO. As Chief Administrative Officer for the Legal Department, she was responsible for strategically managing its operational and administrative needs to enhance its delivery of quality legal services. More ...
About OBO - In Other Languages