>
Police
>
News Release
POLICE Department
Investigation into Woman's Death at 5627 Yale Street
August 8, 2018
- Houston police are asking for the public's help in locating an individual wanted for questioning in the death of a woman found at 5627 Yale Street #1 about 12:15 a.m. today.
Marcus D. Lockett (b/m, 33) is not charged in this incident, however investigators would like to question him.  A photo of Lockett, taken in February, 2013,  is attached to this news release.
The victim, Latara Shantrell Sanders, 32, was pronounced dead at the scene.
HPD Homicide Division Sergeant J. Horn and Detective E. Aguilera reported:
Concerned family members found Ms. Sanders  deceased in her apartment and called police.  Investigators observed her to have visible injuries to her face, neck, back and left arm.  Her boyfriend, Lockett, also lives at the above address, however, he has not been seen or heard from for the past couple of days.
Investigators would like to locate Lockett to determine what, if anything, he knows about this incident.
Anyone with information on the whereabouts of Lockett or this case is urged to contact the HPD Homicide Division at 713-308-3600 or Crime Stoppers at 713-222-TIPS.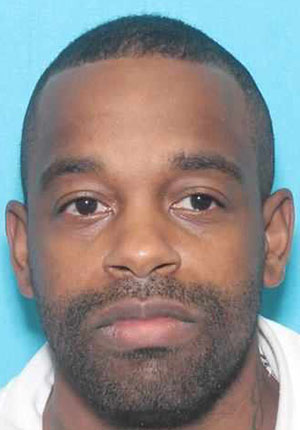 Suspect Marcus D. Lockett
KJS/JKS 8-8-19
Inc. #100633418
For additional information, please contact the HPD Public Affairs Division at 713-308-3200.