>
Police
>
News Release
POLICE Department
Suspect Arrested, Charged in Death of Man Found at 6743 Indian Lake Drive
August 15, 2018
- Charges have been filed against a suspect arrested in the fatal shooting of a man at 6743 Indian Lake Drive about 4 p.m. on August 6.
The suspect, Lloyd Robinson (b/m, 46), is charged with manslaughter for his role in the death of Marquis Henderson, 38.  The charge was filed by the Fort Bend County District Attorney's Office. 
A booking photo of suspect Robinson, courtesy of the Fort Bend County Sheriff's Office, is attached to this news release.  Robinson remains in the Fort Bend County Jail.
HPD Homicide Division Detectives M. Perez and A. Barr reported:
On the afternoon of August 6, Mr. Henderson was sitting in a friend's vehicle along with Robinson and a witness.  Robinson stepped out of the vehicle and said he had to relieve himself.  He returned armed with a revolver and stood outside the vehicle.  He then pointed the gun at the vehicle and pulled the trigger.  When the witness and Henderson both told Robinson to stop playing around, he said the gun was not loaded and continued to pull the trigger.  After the third or fourth pull on the trigger, a shot was fired striking Henderson in the head.  The witness exited the vehicle and Robinson jumped into the vehicle and drove off with Henderson inside the vehicle. 
During the course of the investigation, detectives located Robinson and arrested him without incident the following day (August 7).  He refused to provide a statement, but did provide a general area of where Henderson could be found.  Detectives drove to the area provided by Robinson.  After an extensive search, with the assistance of patrol officers, Henderson was found in a ditch in the 16400 block of Blue Ridge Road about 2 a.m. on August 8. 
Henderson was transported to the Galveston County Medical Examiners Office for an autopsy.  On August 9, the medical examiner positively identified Henderson via fingerprints.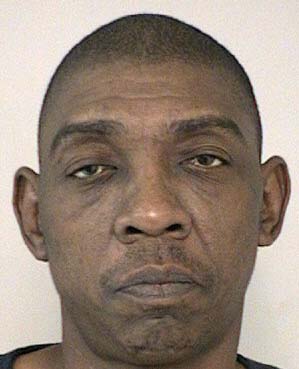 Suspect Lloyd Robinson
VHS/JFC 8-15-18
Inc. #100136218
For additional information, please contact the HPD Public Affairs Division at 713-308-3200.