>
Police
>
News Release
POLICE Department
Suspect Charged in 1969 Cold Case Murder at 6300 Grand
August 16, 2018
- Charges have been filed against a suspect in the fatal shooting of a woman at 6300 Grand on July 20, 1969.  
The suspect, Ralph Tyrone Cooper, (b/m 80), is charged with murder in the 183rd State District Court.  He is accused in the death of his common-law wife, Mary Ann Burton, 21, at the time of the murder.  
A December 2017 photo of Cooper, provided by the Texas Department of Criminal Justice (TDCJ), is attached to this news release.  
HPD Homicide Division Cold Case Unit Detectives P. Vela, D. Shorten and R. Cervantes reported:  
On July 16, 1969, Cooper arrived at his home in the 2400 block of South MacGregor Way and got into an argument with Ms. Burton.  The argument escalated and Cooper shot Burton in the head with a handgun.  Cooper fled Houston soon after the murder.  Burton's body was found in a vacant field at the above address on July 20.  At that time, HPD investigators obtained a warrant for Cooper's arrest.  However, due to the age of the case, the warrant was dismissed on June 6, 1973.  
In June 2018, Burton's family members contacted HPD Cold Case Unit investigators with information on Cooper's whereabouts. Cooper was determined to be in custody at the TDCJ Estelle Unit serving a prison sentence on a unrelated murder charge out of Bexar County in San Antonio, Texas.  On August 2, HPD homicide investigators traveled to Huntsville, Texas, to meet with Cooper and he admitted to his involvement in Burton's death.  A murder charge was filed on Wednesday (August 15).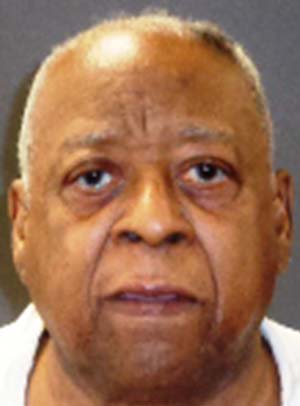 Suspect Ralph Tyrone Cooper
VHS/JFC 8-16-18
Inc. #082659818
For additional information, please contact the HPD Public Affairs Division at 713-308-3200.