>
Opportunity Zones
>
October 2019 Conference
> Moderators and Panelists
Opportunity Zones
October 2019 Conference - Moderators and Panelists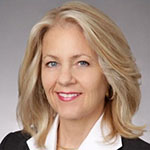 Mary Burke Baker, Government Affairs Counselor, K&L Gates
Mary Burke Baker is a government affairs counselor in the Washington, D.C. office of K&L Gates where she leads the tax policy practice and co-leads the Opportunity Zone practice. Mary focuses on federal tax matters affecting domestic and multinational corporations, pass-through entities, and individuals, including tax policy legislation and regulatory guidance, tax administration, and technical tax issues such as tax reform, accounting methods, information reporting, taxation of the digital economy, and others. Since enactment of the Tax Cuts and Jobs Act in December, 2017, Mary particularly has focused on the Opportunity Zone incentive and is a frequent speaker on the topic throughout the United States.
Prior to joining K&L Gates, Mary served for six years with the Senate Committee on Finance. In that position, she managed several major tax bills for Committee Chairman Baucus, including FATCA, international reforms, basis reporting, and credit card reporting; she also worked closely on the Affordable Care Act and economic stimulus provisions and maintained the revenue offset list. Mary managed committee hearings; oversaw IRS policies, programs, and initiatives; and worked on tax reform measures. She was responsible for vetting the financial information, including tax documents, for all Administration nominees falling under the jurisdiction of the Senate Finance Committee. Mary also served at the IRS for more than 25 years in a variety of technical and management positions, including large case team coordinator and Manager of the Office of Tax Shelter Analysis. During her time with the IRS, Ms. Baker materially contributed to numerous IRS guidance documents, including coordinated issue papers and industry director's directives.
Ms. Baker is a frequent contributor to the tax press and has spoken extensively before business and tax groups on a variety of tax issues.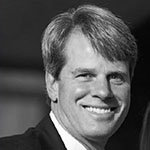 Todd Binet, Founder and Principal, Appareo Capital
Todd is a founder and Principal of Appareo Capital, a family office/private equity firm. Mr. Binet has over 30 years of business experience, ranging from entrepreneurial to merchant banking to executive positions with private and public companies.
Todd is a co-founder or initial investor of Abrado, Inc. and Infrastructure Networks, Inc., both energy related companies with substantial institutional backing. He currently serves on the board of Essentium, Inc., an international additive manufacturing company. Todd also co-founded and monetized DMS, an energy services company. In 2010, he was part of an investor group that acquired Santa Barbara Tax Products Group ("TPG"). TPG was sold in October 2015 to Green Dot, Inc. (GDOT) in a transaction valued at $320 million. Todd is the former CEO and co-founder of BVIG Financial. BVIG completed over $1 billion in transactions in its first six years and was monetized in October 2007. Todd was formerly the President and a Director of Telscape International, Inc., a $130 million plus, publicly traded telecommunications provider that merged in 2000 with another company in a transaction valued at over $400 million. Prior to joining Telscape, Todd was a partner in a middle market merchant banking firm with over $30 million in capital. Todd was the Treasurer of Alamo Group, Inc. from 1992 to 1995. Alamo is a $600 million-plus international manufacturing company that trades on the New York Stock Exchange. Todd is a non-operating partner in Sage Partners Ltd., a middle market investment banking firm, and an advisor to the Watermark Companies, LLC, a private investment firm. He is a senior advisor with and investor in Capzone Impact Investments, an Opportunity Zone compliant investment company focused on connecting profits to purpose.
Todd earned a BBA in finance from Southern Methodist University with honors, a MBA from the Wharton School of Business and a JD from the University of Pennsylvania. Todd is a recipient of the Ernst & Young Entrepreneur of the Year Award and a member of the Houston Chapter of Young Presidents Organization. He also serves on the board of the Covenant House of Texas, a non-profit.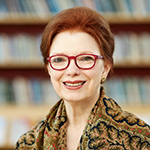 Angela Blanchard
Angela Blanchard is a globally recognized expert practitioner in community development. From long-term disaster recovery, to effective integration of immigrants and refugees, Blanchard's breakthrough strategies have successfully revitalized neighborhoods, while providing a powerful roadmap for cities across the globe. Angela works with business, civic, and nonprofit leaders tackling complex challenges of community transformation, long term recovery and resettlement. She has spoken to audiences on six continents, in dozens of cities on the role of cities in welcoming and resettling inflows of people. Her work and her wisdom have been featured in the New York Times, Fast Company Magazine, The Atlantic, Places Journal, CNN, Federal Reserve – "What Works in American Communities" and numerous other national programs and publications. She was recognized multiple times by the Obama White House and awarded the prestigious Heinz Prize for Improving the Human Condition. For her advocacy on behalf of refugees and immigrants she has received a number of awards including the Underground Railroad Award, NCJW Hannah G. Solomon Award, Chinese Community Center Compassion Award. The Rice University Kinder Institute awarded her the Steven L. Klineberg Award for urban development.
Current affiliations include: President Emerita, BakerRipley. Senior Fellow, Watson Institute – Brown University. Board Member, Greater Houston Partnership. Board Member, Baker Institute – Rice University. Board Member, Business Innovation Factory. Advisory Board Member, Amegy Bank.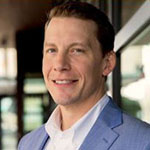 Jamie Bryant, Chief Operating Officer, Midway
Jamie Bryant serves as Chief Operating Officer for Midway and is responsible for implementing the company's overall business strategy and overseeing operations. Jamie is a member of Midway's executive and leadership teams, and chairs Midway's investment committee. Jamie joined Midway in 2002.
In addition to his role at Midway, Jamie serves as an advisory board member and adjunct professor in the University of Houston's Bauer Graduate Real Estate Program; he is a founding member of the Urban Land Institute's National Shared Economy Council; he is an active board member for Houston's Historic Fifth Ward redevelopment authority; he is an active board member for Avenue, a Houston based non-profit community development organization; and he is an active board member for NextSeed Inc., a Houston based community investment and technology firm.
Jamie holds a Master of Land Economics and Real Estate from Texas A&M University, and a Bachelor of Science in Management/Finance, from Tulane University.
Shannon Buggs, Director, Mayor's Office of Complete Communities
An experienced communicator and administrator, Shannon Buggs is the first director of the Mayor's Office of Complete Communities. In this role, Buggs develops strong collaborative relationships with neighborhood residents, City of Houston departments, other government agencies and officials, private donors, and non-profit organizations to fulfill the Complete Communities Action Plans. Mayor Sylvester Turner launched the Complete Communities initiative to demonstrate how public, private and non-profit partners can help to revive neighborhoods with the guidance and involvement of residents. The Complete Communities division ensures that projects identified through a public engagement process are implemented, funded and managed efficiently.
Buggs previously worked as director of community and public relations at The Woman's Hospital of Texas, director of communication for the University of Houston's College of Liberal Arts & Social Sciences, and business columnist and reporter for the Houston Chronicle. She also served as the founding executive director of Culture Source, Inc. (formerly CultureWorks Greater Houston), a fiscal sponsorship and management consulting nonprofit. A Houston native, Buggs is a longtime supporter of the city's nonprofit sector and has held volunteer leadership positions with the Harvey Arts Recovery Fund, Houston Arts Alliance, Writers in the Schools, UH Friends of Women's Studies, and other arts and public service organizations. She is a senior fellow of the American Leadership Forum and an alumna and former trustee of Episcopal High School in Bellaire. Buggs earned a Bachelor of Arts degree in English and American Literature from Harvard University, a Master of Science degree in journalism from Northwestern University, and a certificate in financial planning from the University of Houston.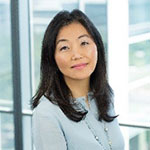 Deborah Byers, Americas Industry and Americas Gas & Oil Leader, Ernest and Young
Deborah serves as EY's Americas Industry Leader and also Americas Oil and Gas leader. Deborah previously was the Houston Office Managing Partner, Managing Partner of the EY Americas Oil & Gas Tax Group and the Transactions Advisory Group in the Southwest Region where she focused on Energy transactions.
Deborah is a member of the Americas Markets Executive Committee and leads our Industry Markets leaders across our Americas region. Her core responsibilities include setting strategic growth goals informed by economic and industry trends in each of the key market sectors, advising the EY executive board to shape near term and long term investment decisions on resources and technology solutions, and recruiting and developing leadership talent for client serving teams.
Deborah continues to directly serve clients in strategic transactions and has significant experience working with US and non-US based global firms, private equity funds, and sovereign wealth funds. With over 30 years of experience, she is also highly versed in cross border transactions, reviewing tax and economic considerations in transactions involving complex Joint Ventures and corporate structuring projects, including initial review related to proof of concept, tax modeling, and structuring and execution of initial IPO, and a deep knowledge in tax and economic issues surrounding development of gas shale reserves in North America, Global LNG development projects and the impact of these developments on the Power sector.
Deborah is a frequent speaker (and writer) on oil and gas industry issues, as well as on the the challenges in our new era of energy transition. Deborah has been published and/or has appeared in Oil and Gas Investor, Oil & Gas Journal, Oil & Gas Financial Journal, Platts, Forbes, Bloomberg, Fox News, New York Times, Houston Chronicle's FuelFix, the Houston Business Journal, Oil & Gas Monitor, Petroleum Intelligence Weekly and others.
Deborah received a Bachelor of Business Administration in Accounting from Baylor University. Deborah is a member of the AICPA and Texas Society of CPAs and is licensed in Texas. Deborah is also on the Board of Directors of Baker Ripley, Advisory Council member for the Bi-lateral Chamber and was previously a Board member of United Way and Greater Houston Partnership.
Donald P. Cogsville, Chief Executive Office, Cogsville Group, LLC
Donald P. Cogsville is the Chief Executive Officer of The Cogsville Group, LLC, a New York-based private equity real estate investment firm founded in 2007. Mr. Cogsville founded The Cogsville Group to revive communities through investment in commercial and residential real estate while working alongside institutional capital partners and the federal government. This included leading the first public-private partnership between the federal government and private investors in which a minority-owned firm had taken stake. The firm has invested in $3 billion of commercial and residential real estate, representing over 4,000 assets in 49 states. The firm's asset management experience and financial strength have been recognized by the federal government's rigorous evaluation process through numerous transactions. The firm has bid on more than $10 billion of assets with over a dozen institutional operators and investors.
Mr. Cogsville began his career as an attorney in the Structured Finance Group at Skadden, Arps, Slate, Meagher & Flom LLP. Mr. Cogsville then joined the Leveraged Finance Group at Merrill Lynch as an investment banker. In New York and London, he executed more than $20 billion of structured and real estate transactions in connection with high yield debt and credit facilities for homebuilders and other industries. Subsequently, Mr. Cogsville left Merrill Lynch to found RCM Saratoga Capital LLC, a boutique investment banking firm, focused on generating value in the urban marketplace. By 2006, RCM Saratoga was generating greater than $5 million in annual revenue and Mr. Cogsville decided to sell the firm and start The Cogsville Group.
Mr. Cogsville is also Of Counsel with Akerman LLP. Mr. Cogsville focuses his practice on real estate development (specifically urban redevelopments, including Opportunity Zone projects), real estate financing, and real estate asset management.
Mr. Cogsville was captain of the University of North Carolina soccer team, a member of the 1988 U.S. national soccer team and a first round draft pick for the 1990 MISL champion San Diego Sockers. Additionally, Mr. Cogsville serves or has served on the Board of Marchex, Inc., the Board of Visitors of the University of North Carolina, The New York Urban League, Jazz at Lincoln Center, The Amsterdam News Editorial Board and founded the non-partisan voter registration initiative, Citizen Change.
Mr. Cogsville received a B.A. from the University of North Carolina at Chapel Hill and a J.D. from Rutgers University.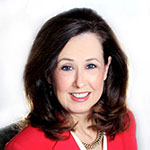 Susan Davenport, Senior Vice President, Economic Development, Greater Houston Partnership
Susan Davenport serves as Senior Vice President, Economic Development at the Greater Houston Partnership. The Partnership is a 1,100-member business partnership encompassing the 11-county greater Houston region. In this role, Susan leads the organization's dometic and international economic development efforts and provides assistance to companies considering expanding, relocating or investing in the greater Houston region.
Prior to her work in Houston, Susan served as the President/CEO of the Gainesville Area Chamber of Commerce, a five-star accredited Chamber with approximately 1,300 member companies and organizations. Prior to her role as President/CEO she served for two years as the Chamber's Vice President of Economic Development. From 2013 through 2018, the Gainesville Chamber announced the creation of more than 1,100 new jobs and more than $400 million in new capital investment.
Susan came to Gainesville in 2013 after spending 13 years with the Austin Chamber of Commerce, most recently as Senior Vice President of Global Tech Strategies. While there she served as a key team member for the Opportunity Austin strategy which created over 174,000 new jobs and enhanced regional payrolls by $8.7 billion over an 8-year period from 2004-2012. During her tenure in Austin she developed and executed Austin's regional business retention and expansion program, Portfolio Austin, where over 4,800 regional retention visits were undertaken with 520 regional expansions tracked. She also developed and managed the Central Texas Regional Center for Innovation and Commercialization, which resulted in assisting 34 companies accessing $60 million in funding with an additional $30 million for local research and university projects. Susan also developed the Greater Austin Technology Partnership and Austin TechLive, which engaged over 100 regional technology executives in various economic development activities and supported entrepreneurism through a downtown co-working technology hub partner.
Susan received a Master of Public Affairs from The University of Texas at Austin and earned a Bachelor of Science degree in Nursing from The University of Texas Medical Branch. She is also a graduate of the Economic Development Institute at the University of Oklahoma and is an active member of the Association of Chamber of Commerce Executives and the International Economic Development Institute.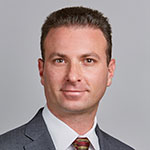 Jon Eisenstein, President, CapZone Analytics
Jon has a 25-year history of building businesses around technology products and services by applying cutting-edge innovations to capitalize on business opportunities and solve customer challenges. His experience ranges from complex corporate environments (CMO/CIO/CTO) to startups (CEO/co-founder), involving disciplines ranging from business leadership to fundraising. His strengths focus on unlocking value and revenue and building organizations. As CIO of PricewaterhouseCoopers New Ventures, Jon led the New York incubator, coached and developed product teams and led the design of technologies, platforms and practices for product-based businesses to operate at scale.
As PwC's Global Chief Technology Officer managing 240,000 users in 157 countries, Jon was responsible for technology R&D, enterprise services, and agile development adoption globally. Prior to PwC, Jon was the CMO and CIO for FlexPath Capital, Inc, a consumer finance bank that he helped co-found, was the CEO of Adtineo/BrandMagnet, a consumer loyalty product and marketing technology company, the CIO for Vertrue, Inc, and Global CTO for GE Money (GE Consumer Finance). He is an active advocate of cognitive automation, artificial intelligence, and lean transformation, is a frequent speaker and panelist at CIO and Innovation summits, and a member of AI Pioneers, an AI-focused Think Tank.
Jon holds a BBA in Finance with strengths in International Business and Business Information Systems from the McCombs Business School at the University of Texas at Austin, has completed extensive Post-Graduate work in Innovative Technology Leadership at Stanford's Graduate School of Business and has his Executive MBA from the Smartly Institute.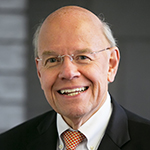 Robert M. (Bob) Eury, President, Central Houston, Inc.
Since 1983, Robert M. (Bob) Eury has served as President of Central Houston, Inc., a private, non-profit membership association, formed to lead the planning and implementation of the redevelopment of Houston's central city area—principally downtown. Mr. Eury is also the President/CEO of the Houston Downtown Management District, a special assessment district within downtown Houston and President of the Downtown Redevelopment Authority, administrator of City of Houston Tax Increment Reinvestment Zone #3.
Mr. Eury was Vice President and Director of Research Development for Rice Center prior to starting Central Houston in 1983. During his nine years with Rice Center, his research focused on environmental design, land use/transportation joint development, urban services delivery and development regulation. Prior to joining Rice Center in 1974, Mr. Eury served as Director of Community Planning studies for the Urban Studies Center, University of Louisville, Kentucky.
Mr. Eury is currently Member Emeritus of Kinder Institute for Urban Research Advisory Board, Ex-officio Board Member and former founding President of Buffalo Bayou Partnership, Chairman of Convention & Cultural Services Corporation, Inc., Ex-officio Board Member of Discovery Green Conservancy, Trustee and past Acting Chairman of Fifth Ward Community Redevelopment Corporation, Board and Executive Committee Member of Theater District Houston, Member of the Bond Oversight Committee of Houston Independent School District, Vice Chairman/Board Member of Main Street Coalition, Inc., Member of the Transportation Advisory Committee of Houston- Galveston Area Council and Member of the Advisory Committee of Urban Land Institute Houston. Past leadership includes Chairman of the Board of Stewards of St. Luke's United Methodist Church, Blueprint Houston, Texas Downtown Association and the International Downtown Association.
Mr. Eury holds a Master of Architecture in Urban Design from Rice University and a Bachelor of Science in Architecture from the University of Cincinnati.
A native of Louisville, Kentucky, Mr. Eury is married to Gayle P. Eury and together they have two adult children, Christopher and Rebecca, and four grandchildren. His hobbies include distance running (53 marathons), photography and collecting Lionel trains.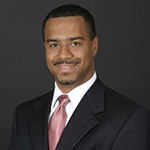 Charles Frazier, Co-Founder and Managing Partner, Gateway Merchant Banking
Charles is co-founder and managing partner of Gateway, a merchant banking firm focused on development, acquisition and financing of real estate. Since 1999 Gateway has invested in, developed or co-developed +2,000 apartment units or approximately 2.5 million square feet of mixed-use, mixed-income, and student housing assets across 13 markets in 7 states. Additionally its principals have led, and participated in over $15 Billion of real estate debt & equity transactions with leading institutions and sponsors. Gateway is a qualified Opportunity Zone business that (1) provides turnkey design-build-finance services to invest in third party shovel ready projects and (2) is capitalizing its $400M+ development pipeline of mixed-use, mixed-income opportunities mostly located adjacent to university communities in an effort to maximize impact.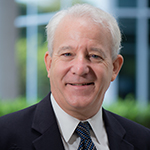 William Fulton, Director, Rice University's Kinder Institute for Urban Research
William Fulton is the director of Rice University's Kinder Institute for Urban Research. He is a former mayor of Ventura, California, and director of planning & economic development for the city of San Diego.
Since arriving at the Kinder Institute in 2014, Fulton has overseen a tripling of the Institute's size and budget. He is the author of six books, including Guide to California Planning, the standard urban planning textbook in California, and The Reluctant Metropolis: The Politics of Urban Growth in Los Angeles, which was an L.A. Times best-seller. His most recent book is Talk City: A Chronicle Of Political Life In An All-American Town. He currently serves as board chair for Metro Lab Network, a national network of research partnerships between cities and universities, and vice chair of LINK Houston, a transportation equity advocacy group. Fulton holds master's degrees in mass communication from The American University and urban planning from the University of California, Los Angeles.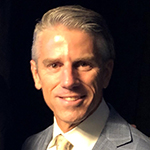 Joel Frushone, Director, Office of External Affairs and Communications, Economic Development Administration, U.S. Department of Commerce
In May 2019, Joel Frushone joined the U.S. Economic Development Administration (EDA) as Director of the Office of External Affairs and Communications. Joel brings over 20 years of U.S. and international external affairs and communications experience to EDA.
Joel was the Associate Director for External Affairs at the Peace Corps, where from October 2017 to May 2019 he was responsible for all Peace Corps' external engagements, including with U.S. Government departments, the White House, U.S. Congress, media, strategic partners, and other stakeholders. He managed the Office of Press Relations, Office of Congressional Relations, Office of Communications, Office of Strategic Partnerships and Intergovernmental Affairs, and Office of Gifts and Grants Management. He led the Peace Corps' work on the White House Women's Global Development and Prosperity Initiative.
Prior to joining the Peace Corps, Joel was the Global Communications Director for Malaria No More, a U.S.-based Non-Governmental Organization (NGO) mobilizing political will and resources to eliminate malaria from July 2016 – October 2017. Joel drove the organization's communications in the U.S. and Africa, and worked closely with the African Leaders Malaria Alliance.
As the founder and CEO of Crescent Consultants, an international strategic relations firm that specialized in communications strategies and government relations in Africa, Joel worked closely with foreign governments at all levels, public and private enterprises, foundations, development agencies, United Nations agencies, NGO and others on message and policy development across the African continent from 2007 to 2016.
Educated at Duquesne University in Pittsburgh, Pennsylvania, Joel began his professional career in 1990 as a Legislative Assistant for Congressman Tom Ridge, and worked as his personal assistant when Mr. Ridge was first elected Governor of Pennsylvania in 1994.
Joel went on to serve as a Peace Corps Volunteer in Lesotho, where he taught small-scale agriculture production to women and children from 1995 to 1997.
Upon concluding his Peace Corps service, Joel cycled from Singapore to Hanoi, Vietnam, and across southern Australia.
As the Communications and Advocacy Director for World Vision International in Rwanda and Burundi from 1999 to 2000, Joel promoted World Vision's work with genocide survivors. As the Africa Policy Analyst with the U.S. Committee for Refugees, Joel documented the plight of and advocated for uprooted populations in Africa's most volatile countries from 2001 to 2004. As a consultant for The Stevens & Schriefer Group, which was part of the George W. Bush for President media team, and now Strategic Partners & Media, Joel helped elect Republican U.S. Members of Congress, Senators, Governors, and foreign leaders. Joel was the Senior Media and Communications Advisor to the winning presidential campaign of Joseph Kabila in the Democratic Republic of Congo (DRC) and to Dr. Sali Berisha's winning campaign for Prime Minister in Albania in 2006.
While CEO of Crescent Consultants, Joel helped clients solve communication challenges and navigate the complexities of bureaucracy, policy, culture and risk throughout Africa, including:
Joel is fluent in English, French, and Sesotho. He lives in Washington, D.C. with his wife Ashley and son Oliver.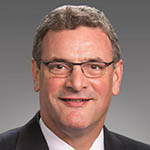 Bob Harvey, President and CEO, Greater Houston Partnership
Bob Harvey is President and CEO of the Greater Houston Partnership. With a membership made up of the region's major for-profit businesses, financial and professional services firms, and non-profit institutions, the Partnership serves as greater Houston's principal business organization. The Partnership focuses on attracting investment and trade to Houston, advocating for sound public policy, and convening a diverse set of Houstonians when major issues arise.
Prior to joining the Partnership, Harvey was active in the Houston business community, first as a management consultant in the Houston office of McKinsey & Company, Inc. for 17 years and then as Vice Chair/Executive Vice President with Reliant Energy.
Harvey currently serves on the Community Foundation Council of the Greater Houston Community Foundation and the boards of United Way of Greater Houston, Good Reason Houston, the Greater Houston Convention and Visitors Bureau, the Center for Houston's Future, the Alliance for I-69, Houston Exponential and USCA All Terrain Fund.
Previously, Harvey served on the boards of Concordia Theological Seminary (Ft. Wayne, Indiana); the Luther Academy; Central Houston, Inc.; Houston Zoo, Inc.; The Post Oak School; St. John's School; the Texas A&M Foundation; The Association of Former Students of Texas A&M University and Reasoning Mind. From 2007 to 2015, Harvey served on the Board of Directors of TRC Companies, Inc. (NYSE "TRR"), an engineering and environmental services company headquartered in Windsor, Connecticut.
Harvey was raised in Houston, Texas, and attended Texas A&M University, graduating with a B.S. in Mechanical Engineering in 1978. He obtained his MBA from Harvard Business School in 1982.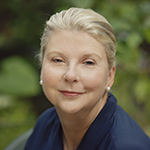 Allison Hay, Executive Director, Houston Habitat for Humanity
Allison Hay is the Executive Director of Houston Habitat for Humanity and leads the organization's efforts to maximize homeownership by building and repairing homes in partnership with low income citizens. Since 1987, Houston Habitat has built over 1,050 new homes and repaired countless others including over 450 damaged by Hurricane Harvey. Houston Habitat has also engaged in other community revitalization initiatives in several Houston neighborhoods, most recently building a community garden, enhancing a local park with exercise equipment for seniors and providing aging in place home improvements for seniors, all in the Settegast area.
Under Allison's leadership, Houston Habitat is also developing 127-acres in Northeast Houston into a mixed-income, master-planned community. Designed to support residents in all stages of life, the Robins Landing development will provide approximately 468 single family homes, 200 units of senior housing and 200 units of multifamily housing. Through collaborations with private, public and nonprofit partners, Robins Landing will also include amenities such as health-care, banking and much more.
For the past four years, Allison has chaired the Harris County Long Term Recovery Committee's Repair/Rebuild section. She is also a member of the Houston Housing Collaborative, the Fifth Ward Redevelopment Authority and the Harris County Housing Policy Advisory Committee and serves on the board of Tax Increment Reinvestment Zone Number Eighteen.
A native of Houston, Allison earned her MBA in Finance and BBA in Marketing from the University of Houston. She has received numerous awards and accolades including recognition by AACSB as a 2018 Influential Leader.
Andrew F. Icken, Chief Development Officer, City of Houston
Andy Icken currently serves as Mayor Sylvester Turner's Chief Development Officer. He has oversight of the Houston Airport System, Convention & Entertainment Facilities, Planning Department, Office of Business Opportunities, Housing and Community Development Department, Emergency Medical Services, Economic Development, International Affairs and Homeless Initiatives.
Prior to his appointment to Chief Development Officer, he served as Deputy Director of Public Works & Engineering for the City of Houston – Planning & Development Services Division. This Division facilitates responsible development for the City of Houston. The development processes the Division manages include the analysis of the availability and adequacy of the public utilities to serve proposed development, the issuance of building permits and inspection of construction, the proposed acquisition and abandonment of public easements and/or rights of way, the construction of new water, wastewater, and storm drainage, and the securing of Life Safety/ Occupancy Certificates for new and existing commercial buildings. The Division also oversees and enforces stormwater drainage and stormwater quality control regulations.
Prior to joining the City of Houston, Mr. Icken served for 6 years as Executive Vice President of the Texas Medical Center. His responsibilities for Texas Medical Center included business enterprises, support services, government affairs and public affairs.
Preceding his employment with Texas Medical Center, Mr. Icken had an extensive career of over 30 years with ExxonMobil. From 1990 to 2000 he was Executive-in-Charge of Exxon's (ExxonMobil) Materials and Service Department. This department provided shared business services to Exxon's domestic and international affiliates – services which included corporate procurement, real estate and facilities operations and management and other shared business services. Mr. Icken's career with Exxon included other executive positions in business line management in both the United States and foreign Exxon affiliates.
Mr. Icken is past president of the Houston Minority Business Council and continues to serve on their Board of Directors. He is past Chairman and continues to serve on the Board of the Santa Maria Hostel – a United Way agency with a mission to provide residential drug and alcohol treatment to women and their dependent children.
He is past Chairman of the South Main Center Association and serves on the Board of Directors for the Main Street Coalition; he also served on the Board of Directors for the Business Consortium Fund.
Mr. Icken holds a Bachelor's of Science degree in Chemical Engineering from Carnegie Mellon University and a Master's of Science in Industrial Administration also from Carnegie Mellon.
Antoinette M. (Toni) Jackson, Principal, The Banks Law Firm
Antoinette M. ("Toni") Jackson is a principal with The Banks Law Firm and has represented housing developers since 1992. Ms. Jackson focuses her practice in mixed-finance transactions which include LIHTC and new markets tax credits, FHA financing, Fannie Mae and Freddie Mac platforms and other public funding sources. Toni also works on tax exempt bond transactions and transactions utilizing disaster recovery funding as well as the most recent community development financing tool utilizing Opportunity Zones. Additionally, she serves as special counsel to public housing authorities assisting with the redevelopment of public housing portfolios. Ms. Jackson is a former Chair of the Governing Committee of the American Bar Association (ABA) Forum on Affordable Housing and Community Development Law and Past President of the Texas Affiliation of Affordable Housing Providers ("TAAHP"). In July 2018, Toni was awarded the Jean MacDonald Lifetime Achievement in Housing by TAAHP. Ms. Jackson is a proud graduate of the University of Virginia and Thurgood Marshall School of Law Texas Southern University.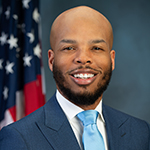 Larry B. Jackson, III, Program Advisor to the Assistant Secretary, HUD
Larry Jackson currently serves as Program Advisor to the Assistant Secretary of the Office of Community Planning and Development (CPD) within the U.S. Department of Housing and Urban Development (HUD).
In this role, he is responsible for providing policy analysis on opportunity zones, regulatory reform initiatives, economic development as well as CPD programs including the Community Development Block Grant (CDBG) program, HOME Investment Partnerships program, and Special Needs Assistance Programs (SNAPS). Additionally, he is the Lead Strategist for CPD's efforts to maximize the Opportunity Zone tax incentive in underserved communities. Prior to joining CPD's executive team, Mr. Jackson supported HUD's Technical Assistance and Capacity Building Program designed to build the capacity of its grantees.
Before coming to HUD, Mr. Jackson served in the United States Air Force as an Intelligence Analyst at the National Security Agency (NSA). During his tenure, Mr. Jackson authored several critical reports that were briefed to the President of the United States and was awarded the Joint Service Achievement Medal. He went on to fill senior consulting positions in the fields of due diligence, training, operations and strategic planning.
Mr. Jackson holds a Bachelor of Science in Marketing, Master of Science in Management and a Master of Business Administration (MBA) from the University of Maryland University College. He also has a professional certification from Georgetown University in Project Management. Mr. Jackson is a native Washingtonian, who currently resides in Silver Spring, MD with his wife, Sheba, their daughter, Blair Haven, and Yorkie named Marley.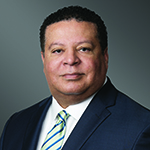 Franklin D.R. Jones Jr, Shareholder, Greenberg Traurig, LLC
Franklin D.R. Jones Jr. is Co-Chair of the National Public Finance Practice and focuses his practice on public finance, sports and entertainment facilities development, project and infrastructure finance, urban development, and local and state governmental matters. He has public law and municipal finance experience in various areas, including municipal financing, stadium and multi-purpose arena development and financing, and structuring public/private joint ventures. His public finance practice consists of serving as bond and disclosure counsel for tax exempt financings for cities, counties and several local government corporations. In addition to bond and disclosure counsel engagements, Frank also represents national and regional investment banking firms as underwriter's counsel in bond transactions.
Frank has experience representing professional sports franchises and governmental authorities involved in the development, financing, leasing, and operation of stadiums, arenas, and other public assembly facilities and regularly provides counsel to clients involved in these complex public-private transactions. At times, this work includes attendant mixed-use developments related to the sports and entertainment facilities.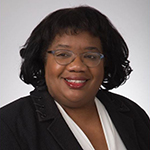 Robbi Jones, Founder and President, Kipling Jones & Co.
As founder and president of Kipling Jones & Co., Ms. Jones brings three decades of significant expertise in the investment banking arena. She is responsible for directing investment banking services to Kipling Jones & Co.'s clients. Kipling Jones & Co. is a Texas based, woman owned, full service regional investment banking firm which specializes in providing investment banking services to the public sector, as well as private institutions which are furthering economic development throughout the nation.
Ms. Jones has played an integral role in structuring large transactions such as a $3 billion water and sewer transaction for the City of Houston, which financed infrastructure improvements. Ms. Jones has also served as a banker on numerous small to mid-size transactions, which helped spur housing, healthcare and other economic development and infrastructure initiatives. Her experience has included transit and transportation finance, water and sewer systems, higher education, and numerous general infrastructure projects, including parks, greenways, and recreational facilities.
Ms. Jones has recently been involved in exploring alternative methods of financing infrastructure projects. These methods include innovative uses of public private partnerships, as well as those initiatives which incorporate the use of philanthropic institutions.
Ms. Jones has been very active in the growing Opportunity Zone arena, where she works with clients to structure optimal capital stacks. In addition to providing investment banking services to developers and investors, she was recently appointed to the City of Houston's Opportunity Zone Working Group. In this capacity, she has created, and chairs, the Investment Committee.
A graduate of the University of Chicago Booth School of Business, Ms. Jones holds a Master of Business Administration with Specializations in Finance and Accounting. Ms. Jones has also undertaken post graduate studies at the London School of Economics and Political Science.
A frequent public speaker, Ms. Jones has addressed the Southern Governor's Association, Bloomberg Texas Public Finance Conference, and the National Municipal Bond Summit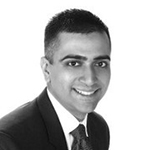 Hasan Kazmi, Director and Head of Partnerships, Citi Ventures Studio
Hasan is the Head of Partnerships for the Citi Ventures Studio. In his role, he is responsible for all external and internal partnership activities and initiatives for his group. This includes relationships with accelerators, startups, universities, Federal, State and Local government entities and select Citi clients. His team also manages strategy related work for the group.
Prior to this role at Citi Ventures, Hasan led strategy and partnerships for Citi's Global Lab Network and was responsible for the funding vehicle that supported various research and experimentation projects across these labs.
Hasan began his career as a Police Officer with the New York City Police Department. He started as a patrol officer in the South Bronx and then served as a Detective with the NYPD's Counter Terrorism Division. He subsequently obtained his MBA and transitioned to a career in Management Consulting. After graduating from business school, Hasan joined the Boston Consulting Group in New York, working primarily with large financial services clients. Subsequently he joined Samsung's Global Strategy Team based in Seoul, South Korea, where he led teams on various internal consulting projects for Samsung subsidiaries around the globe.
Hasan has a BE and MS in Civil Engineering from Stevens Institute of Technology and a MBA from Columbia University.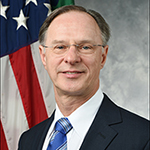 Daniel Kowalski, Counselor to the Secretary, US Dept. of Treasury
Daniel Kowalski currently serves as a Counselor to the Secretary of the Treasury. In this role, Dan advises the Secretary regarding Treasury's efforts to drive the Administration's domestic policy agenda. His particular areas of focus are budget and fiscal policy; health, education and welfare policy; tax policy; and infrastructure policy. From June through November, 2016, Dan served in several roles in the Trump campaign in New York City with an emphasis on these domestic policy issues.
Dan has 30 years of experience in fiscal policy at the federal, state, and local levels of government.
Prior to Treasury, Kowalski was Deputy Staff Director of the Republican staff of the Senate Budget Committee. He also served as the Director of Budget Review for the Republican staff of the House Budget Committee. In those two positions, Dan helped shepherd several balanced budgets and reconciliation bills through the U.S. Congress.
He started in Washington in 1995 with the Congressional Budget Office (CBO) as a Principal Analyst in the unit responsible for preparing CBO's baseline budget projections. In state government, Dan worked as Director of the Legislative Budget Office for the Missouri General Assembly, and as the senior individual income tax analyst with the Republican staff of the Finance Committee for the New York State Senate.
He started his career as a management analyst for the Deputy Commissioner for Audit in the New York City Department of Finance.
Kowalski earned a Master in Public Policy from Harvard's Kennedy School of Government and a Bachelor of Arts from St. John's College in Annapolis, Maryland.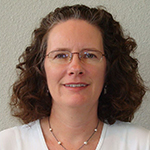 Mary Lawler, Executive Director, Avenue
Mary Lawler has served as Executive Director of Avenue since 1996. Under her leadership, Avenue has grown from its beginnings as a group of volunteers wanting to preserve and improve their neighborhood into one of Houston's most respected community development organizations, a leader in affordable housing and neighborhood revitalization.
Mary and her team believe creating healthy homes and communities is more than bricks and mortar. Avenue works in close collaboration with residents, businesses, schools, and other partners to enhance the quality of life in our community, from promoting economic development, quality schools and education, community safety, parks and play spaces, and neighborhood vitality and beautification to helping communities come together and build leadership from within. Avenue's model of collaboration has seen partnerships with more than 200 agencies to further collective impact in the community.
Avenue's place-based, community-led community transformation continues to expand and has work has leveraged over $70 million in additional resources for the community. Over 186 affordable, single-family homes have been built, in addition to 746 affordable rental units and homes, providing working families with safety, security, and a place to call their own. Almost 8,000 households are on the path to becoming first-time home owners through Avenue's Homeownership Center, and over 14,000 community volunteers were coordinated to complete more than 33,900 hours of service, completing more than 200 community-led projects.
Mary holds a Master's from Harvard University's Kennedy School and a B.A. from Duke University. She currently serves on the Executive Advisory Board for Bauer College of Business Real Estate Program at University of Houston, the Advisory Council for Nonprofit Management Program at University of Houston Downtown, the Board of the Greater Northside Management District, the BBVA Compass Community Advisory Board, the Advisory Committee for the City of Houston's Complete Communities Initiative, and the Real Estate Advisory Committee for NeighborWorks America. She is a delegate to SuperNeighborhood Council 51, and is a member of the International Women's Forum.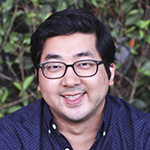 Youngro Lee, CEO and Co-Founder, NextSeed
Youngro Lee is CEO/cofounder of NextSeed, a FinTech company that enables direct investments into local communities by anyone via its online platform. Prior to founding NextSeed, Youngro was a corporate attorney specializing in private equity funds and investments for 8 years at Cleary Gottlieb and Kirkland Ellis in US, Europe and Asia. Youngro is passionate about community development and building awesome places, especially in Houston.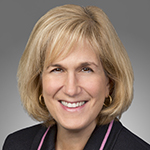 Susan H. Lent, Partner, Akin Gump
Susan Lent represents clients before the DOT, other federal agencies and the U.S. Congress. Susan advises clients on federal, state and local procurement laws and other laws and regulations applicable to developers and operators of infrastructure projects, other recipients of federal funding and companies regulated by the DOT.
She also advises clients navigating the emerging legal, regulatory and contractual issues arising out of innovative technologies, including autonomous vehicles, focusing on regulatory compliance and managing liability.
Susan provides guidance on the funding, financing, and development of transportation and other infrastructure projects, representing clients before the:
DOT
Federal Highway Administration (FHWA)
Federal Transit Administration (FTA)
Federal Aviation Administration (FAA)
Federal Motor Carrier Safety Administration (FMCSA)
Environmental Protection Agency (EPA)
U.S. Army Corps of Engineers
U.S. Congress.
Before joining Akin Gump, Susan served as counsel to the Subcommittee on Surface Transportation and as counsel for investigations and oversight to the House Committee on Transportation.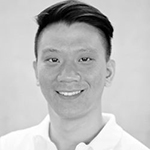 Kirby Liu, Director, Lovett Commercial
Kirby has a background in architectural design, property development, and investment banking. A Fulbright Research Scholar with expertise in China, Russia and Central Asia, Kirby worked as a leveraged finance banker and worked on the US$7 billion acquisition of Smithfield Foods by Shuanghui Group. Kirby graduated with distinction from Darmouth College with a Bachelor of Arts in Comparative Literature and studied architecture at Harvard's Graduate School of Design.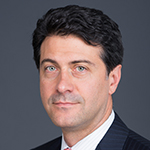 Matthew T. McGuire, PH.D., Vice Chairman, CapZone
Matt joined CapZone to lead investor relations and stakeholder engagement to advance the objectives of The Investing in Opportunity Act passed in December 2017. Prior to joining CapZone, Matt was a Partner at TPG Growth and the Rise Fund, where he was responsible for fundraising and investor relations globally while also focusing on the firm's emerging markets and impact investing strategies. His prior asset management experience included senior roles with Ariel Investments and Citadel.
In addition to his roles in private equity and impact investing, Matt has spent nearly a decade in public service, largely focused on increasing economic development through private investment. In 2015, he was confirmed by the U.S. Senate to serve as the U.S. Executive Director of the World Bank Group. In that role, he represented the U.S. on the boards of Bank's four operating units, approving the Bank's $60 billion in annual loans and investments globally; and he served on the Bank's Pension Finance Committee and its Audit Committee. During that time, he worked closely with senior leadership of the National Security Council, the National Economic Council, the U.S. Department of State, the U.S. Agency for International Development, and the U.S. Department of the Treasury, to coordinate the U.S.'s positions at the Bank with broader foreign policy strategies. Prior to the World Bank, he ran the Office of the Business Liaison at the US Department of Commerce and was a Senior Advisor at the U.S. Department of the Treasury. Earlier in his career, Matt worked for the New York State Comptroller at the New York Common Retirement Fund; and he spent several years working in the fields of affordable housing and workforce development.
Matt received his Ph.D. in Anthropology from Harvard University, his B.A. from Brown University, and he has a Certificate of Religious Studies from the University of London.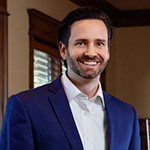 Adam Miller, Treasurer and Deputy Chief Financial Officer, Matthews Southwest
Adam joined Matthews Southwest in 2015. Adam is part of the senior management team focusing his efforts on the operations of the United States portfolio. He is responsible for capital/debt sourcing, acquisitions/underwriting and general partnership transactions. He also oversees all finance, accounting, and reporting matters of the company.
Adam began his career with Ernst & Young focusing on Real Estate, Private Equity and Hedge Fund engagements. He was most recently with Hunt Realty Investments, Inc. where he was responsible for the accounting, financial reporting and investor reporting for funds with excess of $700 million in equity. He brings over 13 years of experience to Matthews Southwest.
Adam received his Bachelors of Science, majoring in Finance, from Butler University and his Masters of Science in Accountancy from the University of Notre Dame. He is a registered CPA in the state of Texas. He is actively involved in The Real Estate Council, as a member of the Education Committee, and the Woodrow Wilson High School Community Foundation, as a member of the Scholarship Committee.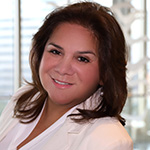 Terry Morales, Executive Vice President, Amegy Bank
Terry Morales is an Executive Vice President of Amegy Bank and is a Lender in the Corporate Banking Division. Morales focuses on large public and private companies whose revenues exceed $200 Million. In addition, she is involved in various internal group activities such as the Amegy PAC, the Diversity & Inclusion Steering Committee, and the Amegy Women's Initiative Diverse Markets Committee.
Morales has a BBA in Finance from the University of Houston. In addition, she is a graduate of Leadership Houston, the Center for Houston's Future, and is a Senior Fellow of American Leadership Forum Class of XXXIV.
In 2018, Mayor Sylvester Turner appointed Ms. Morales to the METRO Board. She has also served on other boards including Inprint, The Harris County Housing Finance Corporation, Houston Cinema Arts Society, Harris County Child Protective Services, City of Houston BARC Foundation, American Leadership Forum, University of Houston Friends of Women Studies, and Latin Women's Initiative.
Awards and Honors include:
The National Corporate Achievers Award (2002)
Houston's 50 Most Influential Women (2014)
Texas Executive Women's "Women on the Move" (2018)
The Women's Resource "Outstanding Women in Banking and Financial Services" (2019)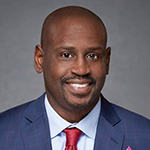 David A. Morgan, ESQ., Managing Partner, D. Morgan & Partners
Mr. Morgan is managing partner of D. Morgan & Partners, a government relations and public affairs firm at the center of business and the political system. He is also co-founder of the National Infrastructure Investment Alliance, a coalition comprised of investment and development industry leaders helping local governments secure financing and technical assistance for their priority public-private-partnership and Opportunity Zone projects.
Prior to launching D. Morgan & Partners, Mr. Morgan served for ten years as Vice President Government Affairs for the American Express Company. In that role, he managed the government and public affairs portfolios for the American Express OPEN business and the Tax and Human Resources functions and also served as Treasurer for the American Express Company's political action committee.
Prior to joining American Express, David was President of the New Orleans Partnership, a nonprofit organization that coordinated investments and tax credits to support affordable homeownership, business expansion, and skilled employment opportunities in New Orleans particularly following Hurricane Katrina. Prior to that, David served for six years as the tax and legislative counsel to a senior member of the House Ways and Means Committee. And, he worked for two years at the Washington, DC law firm of Miller & Chevalier Chartered, where he focused on a number of substantive taxation issues including taxation of final products, taxation of corporations and taxation of partnerships.
Mr. Morgan received a B.S. from Cornell University, a J.D. from Harvard Law School and an LLM in Taxation from Georgetown University. He lives in Washington, DC with his wife Dr. Kevonne Small and son Alex.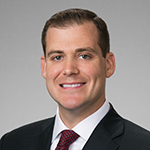 Chris Rector, Managing Director, Hines
Responsible for deal sourcing, feasibility analysis, due diligence, budgeting, financing and management of multifamily development projects in the six cities in Hines' Southwest Region
Education
Master of Business Administration - Rice University
Bachelor of Business Administration - Stephen F. Austin State University
Career Highlights
Responsible for underwriting, sourcing and financing of $1B+ total capitalization and 3,000+ units of multifamily product across five major metropolitan areas
Responsible for day-to-day project management activities of La Colombe d'Or Hotel & Residences and The Preston, two of Hines' newest high-rise multifamily assets in Houston
Assisted in debt and equity financing of nine multifamily assets since 2015
Summary
Since joining Hines in 2015, Mr. Rector has developed broad experience including sourcing, financing and managing multifamily developments through design, construction, and lease up across the southwest United States.
Grace Rodriguez, CEO and Executive Director, Impact HUB
Grace's mission in life is to help do-gooders do greater. She has shaped programs, spread ideas and spurred action as a leader, advisor and advocate for diverse organizations, directly reaching over 267,000 people in the last decade. In 2016, Grace co-founded Station Houston to rally Houston's innovation ecosystem and connect entrepreneurs with the resources they needed to launch high-growth tech startups. In 2018, Grace left it to launch and lead Impact Hub Houston, a locally rooted, globally connected organization dedicated to inspiring, connecting, and empowering Houston's changemakers and social entrepreneurs. One of over 100 Impact Hubs around the world recognized by the United Nations for accelerating entrepreneurial solutions towards measurable and scalable impact, Impact Hub Houston aims to make Houston a role model for how the world solves its most pressing issues by building an inclusive and collaborative impact innovation ecosystem, providing programs that help people build high-impact solutions and social ventures, and by embracing transparency and accountability by publicly tracking and reporting on its efforts.
During Hurricane Harvey, Grace organized community volunteers to help disseminate accurate and timely information to over a quarter of a million people across Houston, and connected various organizations and Sketch City's tech volunteers with information and resources to help over 26,000 people across the city get informed, get rescued, find shelters, and get food and supplies. She engaged and energized over 800 high-profile, international attendees through TED's TEDActive Conference as its Creative Director; and helped elevate perceptions of Houston for over 17,000 participants over nine years of promoting Houston at the annual SXSW conference. Grace worked with Harris County Sheriff Ed Gonzalez (then-Mayor Pro Tem and City Council Member) to create the first Mayor's Innovation and Technology Advisory Committee. She serves the region as an advisor, board member, organizer or volunteer for: The City of Houston Women and Minority Business Task Force; NationSwell; MassChallenge TX; WeWork Labs; Texas Medical Center (TMC) Innovation Institute; Houston Exponential; TX/RX Labs; UH RedLabs and Rice University OwlSpark accelerators; Houston Public Media; MATCH; Writers In The Schools (WITS); Discovery Green; Women In Tech:Houston; and TEDxHouston.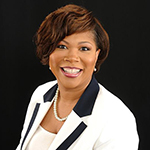 Courtney Johnson Rose, CEO, George E. Johnson Development
Courtney Johnson Rose is the Chief Executive Officer of George E. Johnson Development, Inc. a full-service real estate and development firm specializing in residential and commercial brokerage, construction management and community development services. In her role, Courtney is responsible for business development and management of the firm. Under her leadership, the firm has obtained several institutional clients including Houston Independent School District, FDIC and MHMRA. The firm has also worked with several community development corporations, non-profits and municipalities.
Courtney obtained her Bachelor's degree in Business and Economics from the University of Texas at Austin and earned her Master's in Community Development from Prairie View A&M University. Courtney has obtained the distinguished Certified Commercial and Investment Member (CCIM) designation and has also successfully completed the Goldman Sachs 10,000 Small Business Program and Leadership Houston.
Courtney was featured in the Houston Business Journal Inaugural Class as one of their Top 40 under 40 Business Leaders in Houston and by the Houston Association of Realtors as one of their "Top 20 under 40 Real Estate Professionals" in Houston.
An active member in the community, Courtney serves as Chair of the Board for the Texas Association of African-American Chambers and as 2nd Vice President of the National of Association of Real Estate Brokers. Courtney is also the Immediate Past Chair of the Board for the Greater Houston Black Chamber and a member of Delta Sigma Theta Sorority. Courtney is married and has been blessed with two children.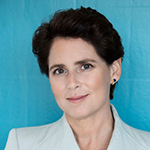 Gabriella (Gaby) Rowe, CEO, Station Houston
Gabriella "Gaby" Rowe is the CEO of Station Houston, the city's largest hub for startup technology acceleration, corporate innovation and entrepreneurship. Station Houston's membership includes over 200 active startups, 350 members, 130 mentors, and 40+ high-impact strategic partnerships with the corporations that lead the key industries of Energy, Transportation, Aerospace and Construction driving Houston's economy.
Gaby is responsible for taking Station Houston to the next level as a dominant global innovation hub and as Rice University's partner for content and programming in the development of Houston's much-anticipated innovation district. Prior to Station Houston, Gaby was an education executive, investment banker and management consultant in New York City for more than 25 years. Gaby received her Bachelors- of-Arts from Bryn Mawr College in Bryn Mawr, Pennsylvania and full Masters coursework from Bank Street College of Education in New York City, New York. Gaby and her husband, Kenny, have four children. She is an avid runner and football fan and can be found practicing her "pitmaster" skills on her family and friends most weekends.
Darren Sloniger, President and CIO, Marquette Properties
Darren Sloniger serves as Marquette's President and Chief Investment Officer. He joined Marquette as the Managing Director of Acquisitions in 2000. With over 30 years of real estate experience and an affinity for forming long-term, strategic joint-venture relationships with institutional funds, Darren has led Marquette in the execution of over $1.5 billion in acquisitions and development, including the development of Marquette's signature Catalyst Collection. He has added more than 7,000 units to the Marquette portfolio. Darren specializes in client relationship building, and his high-level visionary skills complement his intimate involvement with acquisition and development projects as he continues to explore new investment opportunities for Marquette. Darren completed the Master's program in Urban Planning from the University of Illinois at Chicago.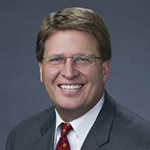 Steve Stephens, CEO, Amegy Bank
A founding executive of Amegy Bank, Steve Stephens serves as CEO of Amegy Bank. Amegy has grown to nearly $13 billion in assets and more than 75 locations since Steve joined Walter Johnson (Southwest Bank of Texas) in 1990 as executive vice president.
Steve began his banking career in 1980 at Texas Commerce Bank (Chase) where he joined the lending officer development program. Over a 10-year period of commercial banking experiences, Steve became executive vice president in commercial lending for Texas Commerce - Reagan. During his tenure at Amegy, Steve has led the bank's commercial banking, retail, and private banking activities. He has been engaged in all aspects of the bank, enjoying the bank's entrepreneurial spirit and association with quality bankers and clients. In 2005, Amegy merged with Zions Bancorporation—a $63 billion regional bank headquartered in Salt Lake City. As part of Zions Bancorporation, Steve serves as executive vice president and a member of the Executive Management Committee.
In addition to his Amegy leadership role, Steve is committed to serving the Houston community in a variety of ways. Currently, he serves as board chair and member of Boys & Girls Country, United Way Board, Greater Houston Partnership Board, and Hobby Center Foundation Board. He supports Houston Methodist as chairperson of the President's Leadership Council and as a member of the Society for Leading Medicine. He is Senior Fellow of the American Leadership Forum and member of Chapelwood United Methodist Church. Previously, he served on the 2016 advisory committee for the Export-Import Bank of the United States (Ex-Im Bank).
Steve attended Texas Christian University and received his Bachelor's of Business Administration in Accounting from the University of Houston. He contributes to his alma mater as chair of the University of Houston's Board of Visitors and Bauer College Board.
Steve is married to Anne-Laure Stephens and has four children. He enjoys fishing and other outdoor activities, as well as his farm in New Ulm, Texas.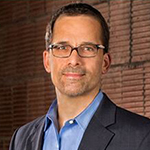 Kristian Teleki, Senior Vice President, Matthews Southwest
As a registered professional engineer in Ontario, Canada, Kristian provides an exceptional perspective within his role in the land development and construction industry. Through involvement in many high profile projects and endeavors, Kristian has been successfully accountable for multiple facets and disciplines including: project management; civil design; project financing; Tax Increment Financing; city entitlements; government liaising; asset leasing and sales; multi-million dollar demolition projects and property acquisitions and dispositions.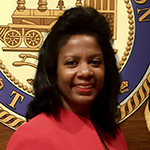 Gwendolyn Tillotson, Deputy Director, Economic Development, City of Houston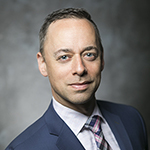 Daniel Topple, Senior Vice President and Banking Group Head, Customer's Bank
Based in New York City, Daniel is a Senior Vice-President and Banking Group Head within Customers Bank's Private & Commercial Banking division. Having nearly twenty years of experience within the private and commercial banking fields, Daniel has spent the last few years focusing on creative banking solutions for specialized industries, including EB-5 and, most recently, Opportunity Zones. Having built a reputation as a "super connector", Daniel has proven himself to be more than just a banking partner to the Opportunity Zones community; he acts as a resource, actively assisting developers, funds, investors, and other stakeholders in piecing together the puzzle to successfully participate in the Opportunity Zones program.
Customers Bank is a community-based, full-service bank, serving private banking and commercial clients through offices in New York, Washington, D.C., Chicago, Philadelphia, and other major metropolitan areas throughout the United States. Customers Bank is ranked by total assets in the top 2% of all banks in the United States and has been consistently ranked by Forbes Magazine as one of the 100 Largest & Best Banks in America.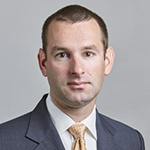 Robert Wheat, Director, PwC's Asset Management
Robert Wheat is a Director with PwC's Asset Management tax services practice. He has significant experience providing tax services to the real estate industry with a focus on real estate private equity funds, property development, and opportunity zone funds. He has consulted with clients on a multitude of tax issues including the structuring and operations of qualified opportunity zone funds and currently serves as a member of PwC's working group focused on opportunity zone legislation.
Prior to joining PwC's Asset Management practice in 2016, Robert worked for three years managing the tax department of Bridge Investment Group in Salt Lake City. He began his career with PwC in 2007. Robert holds a bachelor's degree in Accountancy and a master's degree in Accountancy from Brigham Young University. He is a CPA licensed in the states of California and Utah.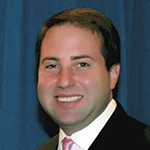 Lee Zieben, Founder and Principal, Zieben Group
Lee Zieben is the Founder and President of the Zieben Group (ZG). Lee serves as the visionary for all of ZG's investments and is heavily involved in all aspects of project site selection, design coordination and implementation, project financing and asset management. His experience includes almost two decades as an award-winning developer of projects with a cumulative value of over $500 million.
A strong advocate for his community, Lee currently serves as an active Board Member of the Houston Museum of Health, Teach for America and the Silicon Valley Venture Fund. He previously served as Board Co-Chair for Texas Southern University's Jones School of Business, a Board Member of the University of Houston's College of Technology and the Chairman of the Houston 2012 Olympic Technology Committee.
Awards & Accreditations
Lee Zieben has been recognized for his devotion to excellence in real estate development and his devotion to community causes. Just a few of his awards and accreditations include:
Inc. 5000 List of America's Fastest-Growing Private Companies – Ranked #952
Top 40 Builders under the age of 40 in the nation, Professional Builder Magazine, 2010
25th Largest Builder in Houston 2010-2009, Houston Business Journal
36th Fastest Privately Held Growing Company in Houston 2008, Houston Business Journal
Best Master Bedroom for a Home under $1 Million, 2008, Texas Association of Builders
Best Patio Home in Houston, Greater Houston Builder Association
Best Custom Home Exterior Elevation, Greater Houston Builder Association
Best Builder Website, Greater Houston Builder Association
Best Floor Plan Design, Greater Houston Builder Association
Volunteer of the Year, DePelchin Children's Center
Conference Event Links