Administration & Regulatory Affairs
Regulatory Permitting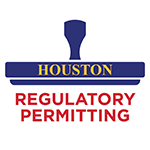 Regulatory Permitting is dedicated to:
Customer service
Billing and collections
Compliance
To this end, we engage daily in compliance investigations, permit processing and fee collection activities associated with more than 65 various permits. Each permit falls into one of three categories. Please select the category containing the type of permit for which you are applying.
Business Licensing Vehicle for Hire Burglar Alarms
On December 15, 2010 City Council passed Ordinance Number 2010-1016 which amended the City of Houston Code of Ordinances by adding "Sec. 1-14 Administrative Fee". In 2023, Section 1-14 requires an administrative fee of $31.32 to be collected at the time of application for any license, permit or service for which the fee is greater than $50.00. This includes all renewals regardless of whether or not an application is filed. This fee is in addition to the fee for the license, permit or service.