>
BARC Home Page
> Ready to Turn In a Pet to BARC? STOP! and Read This
BARC Animal Shelter and Adoptions
Ready to turn in a pet to BARC? STOP! and read this
Please Follow the Steps Below Before Turning in a Pet to BARC

Things to do BEFORE You Consider Giving Up a Pet
1. Prepare your pet for rehoming
First, prepare the animal for adoption.
To increase the chances of finding a home and the success of the new placement, it is important that the pet is:
• Spayed or neutered

• In good health and up-to-date on vaccinations

• Clean and groomed

• House-trained and reasonably well-behaved
2. Network your pet
Try to find a home for your pet before bringing them to BARC. We have various resources available for pet owners who are interested in rehoming their pets. You are the best person to find a new owner for your pet. No one knows your pet like to do! Visit the link below to register your pet with rehome.com this service is easy to use and helps you network your pet.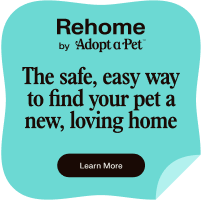 3. Unable to find a home for your pet?
Our intake process has changed and we are asking Houston for help! To better help incoming animals, all animals entering the shelter are now required to receive age appropriate vaccines before entering the shelter. These vaccines are provided at no cost to you and help the animal enter the shelter in a healthy state. After receiving vaccines, we encourage customers to take the animal home and return in 7 days for the vaccines to have a full effect on the animal. This protects incoming animals as well as animals that are already in our shelter from various health concerns. By vaccinating animals before they enter shelter we are able to save lives!
Our intake process has now moved to 2700 Evella Street and we are doing everything possible to make the process as efficient and fast as possible.
Customers are directed to enter the drive through line at the 2700 Evella were animals are vaccinated in the vehicle and asked to return in 7 days. We request that all customers remain in the car in order to make the process as fast as possible. Please see below for requirements:
1. Cats or dogs may be turned in to BARC only by residents of the City of Houston. Residents are defined as people who live within the city limits, and pay utility (water) bills to the City of Houston. Please note that your postal address may read Houston, Texas yet you may reside outside the city jurisdictional limits.

2. Proof of residency is required for all turn-ins: valid Texas driver's license, state issued ID, and most recent utility bill, evidencing your current address.

3. BARC is closed on Mondays and Thursdays, and accepts animal turn-ins all other days from Noon until 4pm.
If you live outside the city jurisdiction, we will do our best to direct you to the appropriate agency.
By becoming a pet owner, you are making a commitment to care for an animal during it's entire life. Surrendering your pet should be last on your list of options when facing difficulties and considered only under the most dire of circumstance.
Please see below for other organizations that may be able to assist you:
Below are local organizations that provide financial assistance to pet owners in need. These links provided by the United States Humane Society:
(Please be aware that each organization is independent and has their own set of rules and guidelines. You will have to investigate each one separately to determine if you qualify for assistance).
SPCA of Texas (veterinary care assistance programs for senior, disabled or ill pet owners)
spca.org/site/PageServer?pagename=programs_socialservices_2004#petomeals
Texas A&M College of Veterinary Medicine "The Capper and Chris Save the Animals Fund" (veterinary care assistance)
www.cvm.tamu.edu/capperchris/index.shtml
Animal Friends -- Connie Clinic: Brenham (low-cost spay/neuter, vaccinations,; heartworm treatment)
https://www.connieclinic.org/
Pet Pals of Texas: Converse (pet food, supplies, and general pet care assistance for elderly or disabled residents)
www.petpalsoftexas.org
Houston Humane Society: Houston (spay/neuter assistance)
https://www.houstonhumane.org
SPCA of Polk County: Livingston (pet food, spay/neuter assistance)
https://www.spcaofpolkcounty.org
Spay-Neuter Assistance Program: Multiple Locations (spay/neuter assistance)
https://www.snapus.org
Pet Prevent A Litter of Central Texas: San Marcos (pet food and litter, spay/neuter assistance)
https://www.preventalitter.com/
Spay/Texas: Statewide (spay/neuter assistance)
https://www.spaytexas.org/
Other Resources:
If you are still looking for assistance, click here for a link to the Humane Society web page for dog breed specific veterinary care programs, financial aid programs, service animal veterinary assistance and other helpful cash raising ideas.