>
Human Resources Department
> HR Financial & Accounting Management
Human Resources Department
HR Financial & Accounting Management
---

Welcome to the Financial & Accounting Management Division of the Human Resource Department (HRFAM). Our division consist of four sections – General Accounting Service, Risk Management Financials, Department Purchasing Unit, and Financial Systems & Controls.
HRFAM is committed to delivering service that is proactive and innovating to better serve our customers. We operate with excellence by focusing on reducing costs, improving efficiency and accuracy, sharing best practices and providing reliable delivery to ensure the Human Resources Department is financial sound.
Meet the HR FAM team.
Mission

To provide management, financial integrity and to safeguard the assets of the Human Resources department by developing, implementing and monitoring policies and systems that exceed stakeholders expectations. Vision
To be recognized as a value added financial resource and strategic business partner to HR and other city departments.
Core Values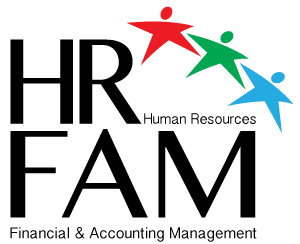 Transparency
We will readily and openly provide information. We will proactively communicate our work status, priorities, and deadlines. We will make clear the rationale for our recommendations and convey changes immediately and consistently.
Professionalism
We are courteous, conscientious, and respectful in relations to others. We take pride in our work and value the high level of knowledge, dedication, an commitment our team members bring.
Valuing People
We believe that our success depends on people. We will develop and maintain high quality, mutually beneficial relationships with our customer, our professional colleagues and vendors.
Problem Avoidance
We will strive to find practical and effective solutions to achieving desired goals. We will be a solution driven team that will provide the necessary information to aid in making informed, innovative, and strategic decisions.
Empowerment
We will embrace the power of our team members by providing development opportunities.
HRFAM Sections
General Accounting Service (GAS)
This section performs the following duties: Bank Wire Funding , Travel Request, Unemployment Reimbursement, Financial & Statistical Compilation, Petty Cash Administrator, P-Card Coordination, SAP Receiver/ Payment, Death Benefits, Fixed Assets/ Surplus, and Equipment Maintenance. GAS Team
Department Purchasing Unit (DPU)
This section performs the following duties: Bids & Tabulation, SAP Requisition, Outline Agreements (OA), Purchase Orders (PO), Service Release Order (SRO), and P-Card Purchases (including Travel). DPU Team
Risk Management Financials (RMF)
This section performs the following duties: Budgeting, Forecasting, Statement Preparation & Financial Review, and G/L Entries. RMF Team
Financial Systems & Controls (FSC)
This section performs the following duties: Identify/ Implement Systems and Reporting Improvements, Test Fiscal Processing and Internal Controls, Internal & External Audit Coordination, Interdepartmental Financial Review (financial status, concerns, emerging initiatives), and Special Projects. FCS Team
Health Benefits – Plan Accounting (PA)
This section performs the following duties: Invoice Reconciliations, Financial Reports, Process Payments, Prepare Monthly Rates and Journal Entries. PA Team