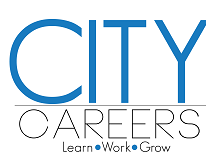 Welcome to City Careers: Learn, Work and Grow
A unique talk show series that spotlights learning accomplishments, goal achievements and success stories within the City of Houston (COH). City Careers: Learn, Work and Grow was created to show our audience the inherently meaningful work of public service employees by highlighting the ways in which they are improving the community at-large. The show will also exhibit improvement initiatives within the City to generate awareness and educate the public about the roles and responsibilities of local government.
Mission Statement:
Share the City of Houston's vision for developing people, building careers and meeting the needs of the community.
You can watch City Careers on the following cable systems: Comcast (Ch. 16); Phonoscope (Ch. 73); Suddenlink (Ch. 14); and AT&T U-verse (Ch. 99).
Navigation
Organizational Development

City Careers: Learn, Work and Grow
Tweets by @cohldc
---
Contact Information: Learning and Development Center | 4501 Leeland Street | Houston, TX 77023 | Phone: 832-395-4900 | Fax: 832-395-4892 | Hours of Operation: Mon-Fri: 6:30 a.m. – 5 p.m.
---
Connect With Us


© . All rights reserved. City of Houston