>
Human Resources Department
>
Benefits
> Health Flexible Spending Account (HFSA)
Human Resources Department
Healthcare Flexible Spending Account (FSA)
---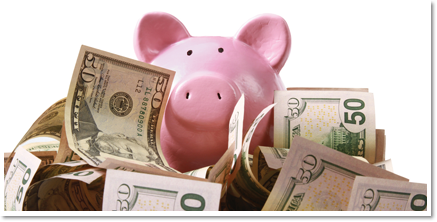 The Healthcare Flexible Spending Account (HFSA) allows you to stretch your budget further. The HFSA is a voluntary pre-tax benefit plan that allows you to set aside money from your paycheck to be used to pay the out-of-pocket medical, prescription, dental and vision expenses that you and your eligible dependents incur. You never pay taxes on the money you put into your account, giving you more bang for your buck when you use pre-tax money to reimburse qualified healthcare expenses.
How does it work?
After enrollment, you will receive a TASC Card. Use your TASC Card to pay for eligible expenses at the point of purchase instead of paying out-of-pocket and requesting a reimbursement.
Selecting an Election Amount
Four factors to keep in mind when selecting an election amount:
Your total election amount is available on May 1, 2021-April 30, 2022, so the HFSA can help regulate your healthcare spending and take care of the unexpected expenses along the way.
The minimum annual election amount is $240 and the maximum is $2,550.
As an HFSA participant, you have a 90-day period (May 1, 2022–July 31, 2022) to file claims and request reimbursement for expenses incurred prior to the end of the HFSA Plan Year on April 30, 2022.
Contributions are based on 24 pay periods.
Examples of qualified expenses include:
Copayments, coinsurance and deductibles for medical, vision and dental services
Chiropractor
Eyeglasses, reading glasses, contact lenses and contact lens solution
LASIK
Bandages and related items
First aid kits
Hearing aids and batteries
Medical equipment
Lab fees and diagnostic services
Hospital services and fees
How much should I contribute?
How much did you pay in copayments this year for doctor and dental visits? For prescriptions? Plan to get a new pair of glasses this year? Are you expecting to go to the hospital early next year? What's the mileage to and from your doctor? Use these questions to estimate your expenses for next year.
To estimate how much you should contribute to your FSA, add up the anticipated costs for routine medical and dental checkups and for major expenses, such as braces, for you and your family that will not be reimbursed by any other insurance plan. Estimate what you will spend May through April. Any expense the IRS considers deductible and that is not reimbursed through a health plan is eligible for reimbursement from your FSA.
Expenses not recognized by the IRS, and not reimbursable, include cosmetic surgery and health-club dues for general health purposes.
Rollover
The HFSA includes a rollover of up to $500 into the next plan year if you re-enroll. Any amount left above $500 will be forfeited.
NOTE
You must re-enroll in the HFSA each plan year.
Contact TASC
800-422-4661
tasconline.com
Flexible Spending Plan Documents